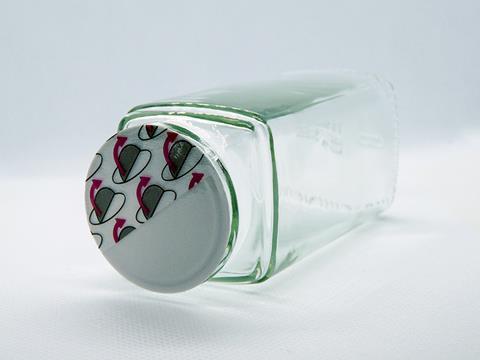 The continued growth of Europe's spice and herb market has been accompanied by a parallel increase in demand for glass packaging as an option. Victor Sachs, Technical Manager at Selig Group, discusses this market's special sealing challenges and presents the latest technological solution.
Upward sales trends in spices and herbs reflect both the needs of a growing multicultural population and the interest of today's consumers in new and exotic taste experiences. They also fit with the trend towards healthier living, as these ingredients are viewed as natural and healthy aids to enhancing flavour.
Particularly popular ethnic food trends include Chinese, Indian, Thai, Vietnamese and Mexican. Amongst the most essential spices today are pepper, ginger, anise, curry, chillies, paprika, mace, turmeric, cardamom, coriander, cassia, cinnamon, cloves, nutmeg, fennel, cumin and oregano. Their relative importance varies between regions and counties however and the taste and ingredient mix of any cuisine, such as Indian, may vary from one European country to another due to differing preferences.
Although global prices for spice and herb products have been rising generally, consumption seems little affected. Compared to the total cost of a meal, the small amount of spice needed is relatively inexpensive.
Glass benefits and limitations
Spices and herbs sold in Europe need to comply with strict quality and food safety requirements, for which appropriate packaging is crucial. Many consumers favour glass jars, which are perceived as being more recyclable and which may give an extra sense of quality. Glass certainly offers a reliable oxygen barrier, which is a key to preserving product quality and extending shelf life, but maintaining an airtight (hermetic) cap seal is vital too.
Sealing a glass container is difficult if the product has a high oil or fat content. When these substances penetrate the jar's neck area, its seal becomes useless. Worse still, spices such as pepper, nutmeg and cloves contain volatile compound oils which tend to be aggressive toward seals; behaving like solvents, eating away at any interface between the seal and the glass.
Traditionally, food producers have relied on steam capping for sealing oily foodstuffs. This method, in which a metal cap and sometimes a rubber gasket are applied to the container, is expensive, time-consuming and not always effective. The cap is also impossible to remove by hand if the user's grip strength is limited. Another spice jar sealing option is to wrap a PET shrink seal around the cap, but again this adds time to the production process and difficulty in opening.
Induction heat sealing
If the oil problem can be overcome, a much more cost-effective approach is induction heat sealing – otherwise known as induction cap sealing. This quick, efficient and economical non-contact technique delivers a strong hermetic and waterproof aluminium foil seal inside a lighter cap. In doing so, it saves significantly on time, energy and material costs.
The seal has an aluminium foil layer laminated to a suitable material for adhesion to the container's substrate. It is placed inside the screw-on or snap-fit cap, which is fastened onto the container on the production line. The assembly then passes within the field of an electromagnetic coil. This heats up the aluminium by generating an induction current within it. As the seal cools, it adheres tightly to the rim of the container. As well as being highly effective, the resulting seal is easy to remove by the consumer and gives clear evidence of the package's integrity. Any tampering with it would be very obvious.
Adhesive advances
There are two major challenges to address if this technology is to be used successfully for glass spice and herb jars. First, glass is a difficult substrate for adhesion. Second, oily substances can degrade adhesive bonds.
Selig's work with other oil-rich and fat-rich foods has enabled the company to develop adhesive formulations that have greatly increased resistance to penetration and degradation. Selig's latest advance is the GlassFuze™ heat seal, which enables completely hermetic sealing with all types of glass. It is effective for food in dry or liquid form, regardless of oil or fat content.
Selig tests using GlassFuze™ indicate an approximately six-fold improvement in stability, compared to previous products, when exposed to aggressive spices. In other words, it lasts much longer. The reason for such success is that it is formulated without paraffinic and microcrystalline waxes which would normally be used on the foil to create bonding during the heat seal process. EU food contact regulations place very low acceptable migration limits on paraffinic wax, especially when the foodstuff concerned is high in oil or fat.
Co-ordination with glass manufacturing
Glass is often treated with a special coating which protects against scratching and lubricates the surface to prevent containers from sticking together in the production process. This takes place at the cold end of the glass manufacturing process, after annealing - the final heating and slow cooling of the glass. There is also a hot end coating, just before annealing, which helps with the second coating's adhesion. The GlassFuze™ seal is applied in conjunction with an appropriate cold end treatment.
Within spices and herbs there is a huge range of products and chemistries which will respond differently to sealing. That is why Selig is continuing to work with producers to test combinations and optimise sealing potential. This testing process should enable the same cap and seal to be used across a wide range of different products, enabling a switch from pepper to garlic salt, for example, without the change of caps each time. Speed and simplicity are key benefits of induction heat sealing and nothing should be allowed to complicate its use. With supermarkets experiencing rapid turnover of small spice and herb jars, time is of the essence.
Consumer confidence
For consumers, confidence in sealing is an increasingly important factor when it comes to food product choice. In recent consumer research by Selig, focusing on foodstuffs like milk, peanut butter, mayonnaise and protein powder, the top-ranked issues were safety, leak prevention and maintaining freshness. Ease of opening also ranked highly. Suppliers of spices and herbs must satisfy similar concerns. Thankfully, the technology now exists to do that.