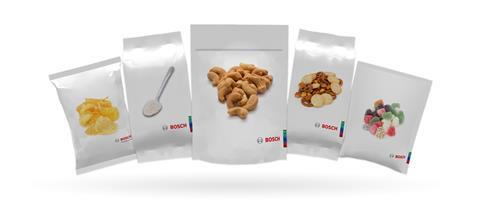 In addition to facilitating migration to more sustainable materials, there are a number of more direct interventions on environmental impact. First of all, we are continuously working on energy consumption. Secondly, we look at ways to help customers to reduce their waste. For instance, we work to ensure all products in infeed are packaged properly in order to avoid product waste, while modern sealing technologies, such as ultrasonic, can reduce film wastage on lines. Perhaps the biggest lever we have is in process technologies where we have some energy reuse concepts already on the market. In sterilising tunnels for the pharmaceutical industry it's necessary to heat up a vial to 320⁰C and then cool it again. That's a lot of energy to waste, and in recycling it we can have a big impact.
In what ways are you embracing the Industry 4.0 revolution?
Digitisation is another big topic for R&D, and we're tackling this on different levels. The first of these is smart machines, where we're looking at applying Industry 4.0 principles to improve machine output by incorporating additional sensors. We're working on a number of these projects now.
We also have applications on the market which support operators by making information more easily available to them. After all, maximising output also depends on operating the machinery in an optimal manner. We also have applications to assist with maintenance, guiding the crews with a step by step approach, enabling customers to maximise up-time with the staff they have available.
Meanwhile, in the pharma vertical we have a starter kit that enables customers to connect their data across machines and lines for transparency.
In conclusion, we don't go for one single Industry 4.0 solution but a bundle of applications to support customers across various topics.
With any new idea we need to frankly ask ourselves whether there is a real benefit to the customer. For instance, over recent years at trade shows you see a lot of hype around AR headsets. We asked whether it was worth doing everything in virtual reality but it's clear this would be pointless. There are benefits in specific applications, for instance in remote training sessions, but there's no sense in showing the technology just for the sake of it. Ultimately, any interface or platform is only as valuable as the content they deliver. A search engine is no good without content to search. As an industry, our primary focus should be on solutions, not platforms.
How is innovation strategy structured at Bosch Packaging Technology?
Our approach has been to increasingly focus on industry-specific application know-how and solutions. We don't aim to produce general-purpose equipment. So we have created dedicated teams with specialist expertise for particular verticals such as frozen foods and confectionery. This enables us to develop specialised solutions to meet the particular requirements of particular product categories, for example hygienic design in frozen food. Our R&D teams are also organised to cater to and raise the bar for industry-specific verticals.
In parallel we are also scouting the market to understand broader demands. For example, we are assessing the extent to which factories could be further automated. We have teams exploring the bigger picture of business development over the horizon: what does the factory of the future look like? Are we likely to see dark factories (personally, I don't think they will come)? What can we do to optimise flow by eliminating more manual steps? In other industries you see automated vehicles moving around factories. We're thinking about how we can integrate concepts like this into our business. But this is all at an early stage.
If there were one particular technological bottleneck that you could magically resolve, what would it be?
From a technological standpoint, I don't see any fundamental barriers to what we want to achieve. Of course, we're always looking to enhance sealing and improve product distribution. Robotics is an area undergoing big advances.
As a good corporate citizen, I would like to see a breakthrough in sustainability. This would mean the industry as a whole overcoming certain technological challenges, and finding solutions that are not only more sustainable but also affordable for consumers, and therefore spread in the marketplace quickly.