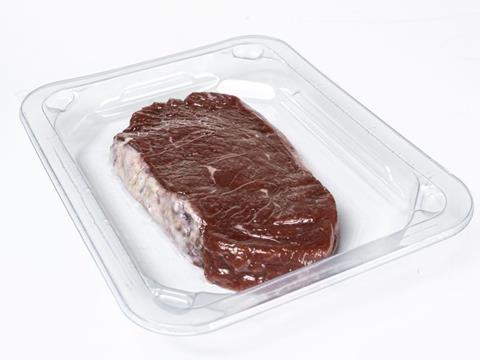 Jointly with the industry, Dow has enhanced its polymer solutions for meat and cheese packaging for efficient packaging production, consumer experience and food preservation, helping to further reduce food waste.
Thanks to Pack Studios collaborations, Dow will showcase for brand owners and packaging converters its integrated portfolio of packaging solutions with concrete prototypes at K 2019.
"Any food wastage is a serious environmental and ethical issue, and the EU is targeting a 50 percent reduction by 2030," explained Romain Cazenave, marketing director EMEA at Dow's Packaging and Specialty Plastics business. "Dow together with the industry have been working on solutions that help to keep meat fresh up to three times longer, while using only a third of the packaging material compared to conventional methods. The result is a food waste reduction of up to 75 percent at the retailer level."
Dow's portfolio of high-performance resins offers effective meat and cheese packaging solutions, such as high-performing barrier shrink bags (BSB) and light vacuum skin packaging (VSP). Using Dow's resins, BSB bags feature high puncture and tear resistance, help ensuring good package integrity along the supply chain, while meat adhesion and seal integrity result in packaging that help protect and looks good on the shelf. Solutions for VSP enable good seal to protect from contamination, exceptional seal integrity and improved liquid retention for excellent food protection in a tamper-evident and easy-open packaging.
Good drawability allows for a favorable skin effect and further help ensuring that VSP solutions have great shelf appeal. Innovative polymer solutions suitable for tie, core, skin and seal layers of meat packaging include INNATE™ and DOWLEX™ high-performance resins, BYNEL™ functional polyolefins for tie layers, efficient AFFINITY™ sealants as well as APPEEL™ peelable resins. SURLYN™ ionomers offer remarkable seal integrity help reducing juice loss and maintaining nutrient protection, resulting in good taste, tenderness and odor control. Dow's product range for meat and cheese packaging solutions can enhance structure and conversion requirements of the industry and can be easily combined.
"Dow's integrated portfolio for complex meat packaging structures of up to 13 layers can provide the industry with an ability to help preserve valuable food resources for transportation and sale," said Laurent Ziche, marketing manager EMEA at Dow Packaging and Specialty Plastics. "There's a list of technical challenges associated with packaging meat, but through joint efforts we've managed to create solutions that address these issues along the entirety of the value chain." Companies which worked together with Dow to create packaging for enhanced food preservation will be on display at Dow's stand at K 2019 and include: HP Indigo, Kuhne Anlagenbau GmbH, Reifenhäuser Group, Sealpac, Vizelpas and Windmöller & Hölscher.
Find the Dow stand at K48, Hall 8 a at K 2019