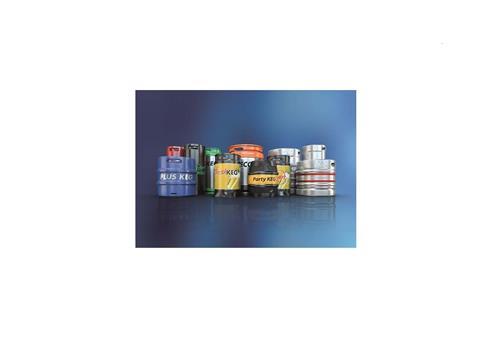 SCHÄFER Container Systems, the manufacturer of reusable beverage container systems (KEGs), IBCs and special containers will be presenting its complete portfolio for the beverage and liquid food industry at the drinktec from 11 to 15 September.
The new DIN type ECO KEG is making its first appearance at a trade fair as a 50 l version. At SCHÄFER's almost 300 m² stand no. 502 in hall A1, visitors and other interested participants are also invited to try out the new KEG App in an interactive zone and to enjoy a selection of Czech beers with beer sommelier Karl Schiffner. The range on show is completed by expertise from sister enterprise SSI Schäfer, a full-range supplier and manufacturer of components for logistics solutions, conveyor systems and logistics software.
This extensive product portfolio doesn't only cover the large family of KEGs for beer, wine and soft drinks, but also the many useful and important additions and accessories that go with these well-known reusable container systems. For example, SCHÄFER Container Systems will be presenting conceptual solutions for the increasingly important transponder technology. In addition, the company has set up an interactive zone at its stand, where people can test the new KEG App. The settings entered on the tablet are to be shown live on the big screen erected behind it, to provide visitors with much clearer visualisation of the design and customisation potential of SCHÄFER's enormous KEG variety.
"For us, a world leading trade fair like the drinktec, is one of the highlights of 2017. We are really looking forward to being able to have the expertise and portfolio of SSI SCHÄFER as part of our exhibition this year. With our sister enterprise's logistics concepts and know-how, we're not only showing just how far the expertise and solutions provided by the SCHÄFER GRUPPE actually go, we're also offering manufacturers an attractive and, above all, cross-divisional product range for the entire beverages and liquid food markets, that leaves nothing to be desired", says Guido Klinkhammer, Business Unit Sales Director at SCHÄFER Container Systems.
More info: