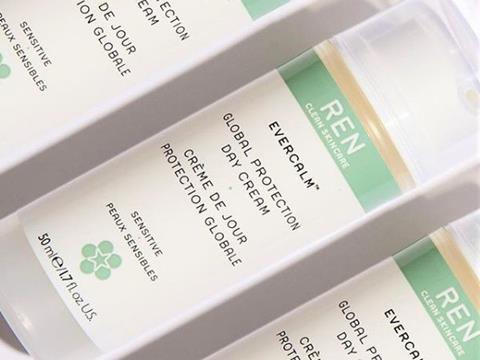 SABIC is launching its range of circular solutions to help manufacturers address one the planet's most urgent sustainability challenges – the reduction of mixed plastic waste. Under the theme 'Making a World of Difference Together', SABIC is at K 2019 in Dusseldorf, Germany from 16-23 October where it has unveiled its TRUCIRCLE™ initiative for circular solutions.
The TRUCIRCLE initiative and solutions being showcased at K 2019 include SABIC's flagship certified circular polymers from the chemical recycling of mixed plastic waste, certified renewable polymers, its new polycarbonate (PC) based on certified renewable feedstock, and mechanical recycled polymers.
Additionally, SABIC will be highlighting its Design for Recyclability for the creation of packaging products, which from their inception, aim to minimize waste and help to enable 100% recyclability. In particular SABIC is introducing its new LLDPE polymer, which is designed for creating biaxially oriented polyethylene (BOPE) films.
A major highlight of the TRUCIRCLE showcase will be an array of highly anticipated consumer products developed by SABIC's brand-leading customers, leveraging the company's ground-breaking sustainable polymer solutions.
"SABIC is proud to be showcasing its breakthrough TRUCIRCLE solutions at the world's leading show for the plastics industry", said Dr. Bob Maughon, Executive Vice President Technology, SABIC.
"But what makes our presence exceptional this year is such an impressive delivery of the most innovative and high-quality sustainable packaging solutions from so many brand leaders.
SABIC is keenly aware of its responsibility to drive the circular economy forward in order to protect our planet and it is testament to our technology expertise that these industry frontrunners have committed to partner with us."
Using SABIC's certified circular polymers to create some of the world's first food and personal care packaging made entirely from recycled mixed plastic waste, there will be couple of new products from Unilever:
• The new wholly recycled Magnum® ice cream tubs are made of SABIC's newly developed impact polypropylene for frozen foods.
• Knorr® bouillon powder containers for professional kitchens made from SABIC® FLOWPACT PP impact copolymer helping with lightweight packaging that is safe for food contact while offering robust performance for high stack ability and easy processing.
• The new airless packaging of EVERCALM™ Global Protection Day Cream from REN Clean Skincare uses SABIC's certified circular PP polymers for the container, closure and other parts providing transparent look and feel while supporting easy assembly of complex parts without compromising aesthetics.
Together with Vinventions, leader in wine closure design and engineering, SABIC will reveal a fully sustainable and certified circular BlueLine wine closures prototype. And a stand-up pouch from Walki is on display which features a food contact barrier layer made from SABIC's circular materials.
In addition, Tupperware Brands will be presented through the portable, reusable Tupperware® Eco Straw and a new drinking tumbler, both made from a lightweight, phthalate-free circular PP polymer providing consumers with a solution to help reduce the use of single-use plastic waste both through the material used and the intended use of the products.
Close collaboration with SIG Combibloc packaging company has resulted in SIGNATURE PACK cartons coated with plastic made from SABIC's certified renewable PE. Made to the same high specifications as existing PE products, the new bio-based PE uses a second-generation, animal free, bio-based feedstock such as waste from wood pulping process and it is ISCC PLUS certified. This product is an easy drop-in solution to current production processes and complies with food safety regulations. Commercially available packaging products using these new polymers are on display at SABIC's booth including CoolBest® juice cartons from RIEDEL and new organic milk cartons from Candia, part of French diary company SODIAAL. Both carton packaging solutions feature SABIC's renewable polypropylene (PP) polymers for their caps and closures.
SABIC's certified circular polymers are being produced using a pyrolysis oil feedstock created from the recycling of low quality, mixed plastic waste otherwise destined for incineration or landfill, but also making their way into our oceans and waterways. SABIC is now introducing volumes of this alternative feedstock into its existing Geleen production site in The Netherlands. As a disruptive innovation, the introduction of SABIC's certified circular polymers aim to create a new value chain, where SABIC, its upstream suppliers and key downstream customer partners work in tandem to upcycle mixed plastic waste back to the original polymer, thereby enabling circular reuse of the planet's natural resources.
To learn more about SABIC's TRUCIRCLE circular solutions, visit SABIC's stand #D42 hall 6 at K 2019 in Dusseldorf from October 16 – 23, 2019 or go to https://kshow.sabic.com.