Last month, we reported on a collaborative project that resulted in the creation of Reckitt Benckiser's new Air Wick Freshmatic automatic spray. We spoke with RB's design lead on that project, Jos Harrison, to unpack his thoughts on how brands can design packaging with user experience, digital platforms, and consumer interaction in mind.
Could you tell our readers about your current role and talk a bit about your background?
My role as the head of Brand Experience and Design Strategy was created to ensure that RB had a leadership role for someone with a design background, who would be responsible for the "total experience" of all brands. Our design work is created to be user-centric with an overarching coherence throughout the brand, so all touchpoints are joined into a compelling and relevant brand experience over time.
Broadly speaking, why is good packaging design important?
Packaging is synonymous with product as far as the end-user is concerned, and we don't think about primary, secondary, or tertiary packaging when we buy products. So, we have to see our packs as the ambassador for our products – whether in a physical store environment or online. This means that the packaging and product must be considered as a complex and enduring experience from store to use, to disposal and recycling.
You've spoken before about how packaging design is (or at least should be) moving beyond the initial moment of contact between product and consumer, towards a more holistic, experiential thing. Could you break this concept down for us and explain how brands can put it into practice?
Packaging has evolved from its historical role as a secondary advertising billboard to a much broader role as a durable component of our experience of brands. While this seems like a complex concept, it is easiest to think about it in terms of a timeline along which you can plot the key interaction points with the user; we divide that timeline into chunks to make it manageable – then we identify the person's journey with the brand, starting with their initial engagement.
Whether the consumer's first encounter is in someone else's home, in a store, or in an advertisement, the product and its packaging have a specific role to play in creating awareness of the brand and its solutions. As the consumer moves to consideration, the pack/product does a different job – usually helping the shopper to overcome any barriers to using that type of product, or to justify investment.
We map the journey in this way, identifying the important jobs to be done at each stage. This builds a detailed design brief which then enables us to consciously create the best possible experience for the user.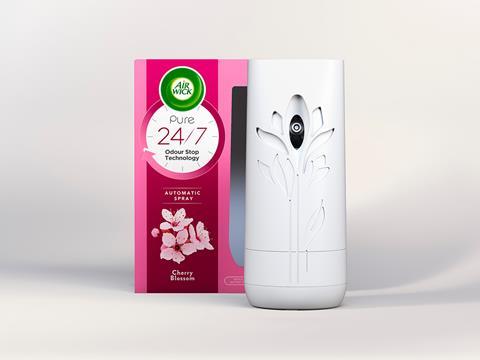 On a related note, how has the rise of digital platforms and solutions impacted packaging design?
The influence of our digital world is probably even greater than we realise. It has not only provided ways to expand the experience of our brands at many points in the user journey, but it has also transformed the way that we as shoppers and users perceive the world around us.
It has informed our attitudes towards brands and experiences in general – and our understanding of semiotic codes now has to be translated from a digital world (specifically our smartphones and tablets, through which we view most of our branded interactions) into a physical one. We have to use these semiotic codes on our packaging and products, and it's a delicate task to take visual conventions from a digital space into a physical one successfully.
How has COVID-19 affected these digital trends?
The advent of increased e-commerce uptake around the world – as people maintain "social distance" and largely spend more time at home – has meant that packaging has to communicate much more immediately in the online retail environment. It's also critical that it's functionally suitable for e-commerce fulfilment, making listings and rankings as positive as possible.
On the topic of COVID-19, has working from home thrown up any specific difficulties on the design side of things?
Working from home for design agencies was always going to be challenging as the creative process thrives in a collaborative environment. However, we and our partners have been using a plethora of new working practices and online tools to facilitate better collaboration. User-testing, however, is proving rather more difficult!
RB recently collaborated with DCA and Marks on a new design for the Air Wick Freshmatic. What's the key to fruitful relationships between brand owners and agencies, and what attributes do you look for in an agency partner?
That project was the perfect example of our agencies working together across every touchpoint to deliver the best outcome for a project. The key to a fruitful relationship between us and our external partners is to build a strong agency community.
The principles of shared ownership, shared responsibility and shared goals have been essential tenets of building that "Creative Community". It encourages organisations and individuals, who would normally be in direct competition, to care about each other and to want to collaborate to improve the eventual project outcome.
Looking ahead, are there any particular trends/themes that you think might become more prominent in the future?
Increasing e-commerce uptake around the world will undoubtedly drive the use of connected packaging – packaging that offers more in terms of digital experience augmentation. This is yet to take off, but we anticipate that it will as people demand more from the products they buy.