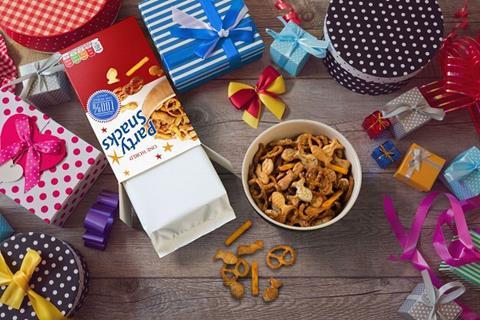 Innovia Films (Innovia) showcased its evolving Biaxially Oriented Polypropylene (BOPP) films range at interpack 2017 in Hall 9, Stand F04. Under the theme of 'protecting your product', the company presented its filmic solutions for a variety of applications and product needs.
Amaia Cowan, Market Development Manager, Innovia explains "Protecting the product remains the number one priority of our customers. Maintaining the product's quality throughout its shelf life is important and in some instances, shelf life expansion is desirable. The current trend for healthier foods has also led many food producers to change their recipes and remove ingredients such as preservatives. This has a direct effect on the product's packaging requirements, often requiring higher barrier materials to ensure product preservation."
All Innovia's BOPP materials provide excellent moisture barrier. The product range also includes a spectrum of oxygen barrier options (from 6 to 3200 cc/m2.24hrs). Where hermetic sealing is required, specific coated films can be of benefit. A variety of thicknesses are also available for the toughest transit requirements (from 15 to 60 microns).
In 2015, Innovia launched its first transparent mineral oil barrier film, Propafilm™ RCU. This film was created as the result of a very comprehensive scientific study. RCU was proven to significantly reduce the migration of mineral oils into foodstuffs when compared to conventional plastic substrates. It has now been shown to provide up to two years protection from mineral oil migration. Simon Buckley, Analytical Services Manager, Innovia and co-author of a white paper on the subject stated "The research has continued over the last two years and we are now able to provide a variety of filmic solutions for this issue."
Innovia is committed to continuing its investment in and development of high barrier solutions for the packaging market. Give your high quality products the protection they deserve with Propafilm's range of barrier packaging films.
More info: