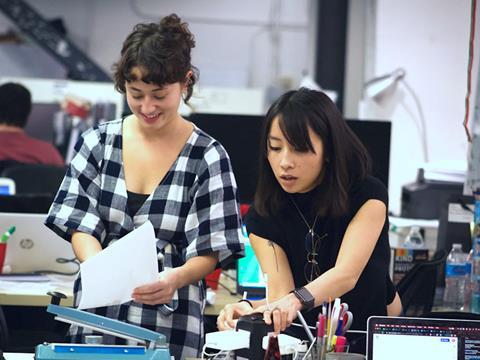 Please unpack your claims that your technology is compostable – what ingredients is it comprised of, does it have independent certifications, and how can it be composted?
Primitives film layers degrade faster than other bioplastic alternatives, such as PLA, and are compostable within 10, 20, or 30 days. They exhibit tunable degradation ranging from 20% to 70% mass loss over 3 weeks. These films are made from renewable materials like algae and other bio-based feedstocks. We have run our own preliminary tests for home compostability and are in the process of attaining independent certifications.
Commercially, how far away are your products from market and how will you be looking to make them truly scalable?
Primitives is going to market with a 100% compostable, oxygen-proof film, for use in premium cannabis packaging. This high margin industry has a growing demand for new packaging innovations due to regulatory requirements. Next, Primitives will offer functionalities to improve product freshness and safety, and later provide sensing properties for environmental monitoring. As cost is a challenge for the bioplastics industry, Primitives has a plan to ensure they can scale to produce affordable films. When Primitives scales to pilot production through automation, they will decrease their costs by over 2000%. This will allow them to sell 1000 sq. foot rolls of our films at prices comparable to current premium films used in cannabis packaging. By production scale, Primitives will optimize their film thickness and increase their yield, allowing them to sell their rolls at prices that are competitive with other bioplastic films currently on the market.
What does the future hold for Primitives – are there any other product announcements on the horizon?
In the next year, customers can expect to see exciting new Primitives bioplastics products hitting the market. If you are a brand and would like to partner, Primitives is looking to partner with sustainability-minded brands in the health and wellness space to launch pilot products and co-develop novel, advanced bioplastic solutions.