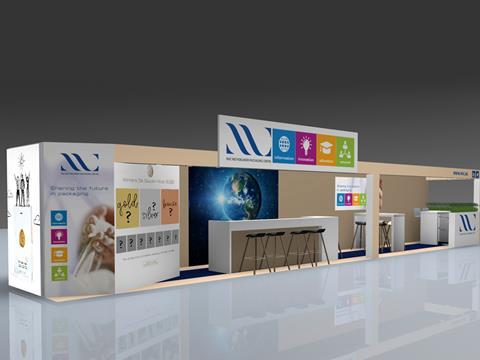 The NVC is encouraging interpack participants to support its PUMA Manifesto. The Manifesto will be open to read directly at the North Entrance of interpack at booth ENB/03 and there everybody can also express his/her support via the PUMA Register of Support.
The PUMA project is an initiative of the NVC Netherlands Packaging Centre (NVC). NVC (founded in 1953) is an association of more than 500 internationally oriented companies that recognize the importance of the packaging activity. The NVC membership, the innovation projects (including packaging innovation contest De Gouden Noot), information services and education (workshops, courses) are designed to 'stimulate the continuous improvement of packaging'.
Every second, the world packs 300,000 products, resulting in 300,000 emptied packs per second. As a result, packaging as an activity is eight times larger than Google, for example, which processes around 40,000 searches per second worldwide. The increases in prosperity and growing world population are leading to further growth of packaging worldwide.
Building on decades of experience (including the drafting of the ISO world standards in the field of packaging and the environment), NVC launched the PUMA project on 27 March 2017. On the basis of a series of PUMA meetings with several hundred participants, in Rotterdam (NL), Eindhoven (NL), Nuremberg (DE), Reading (UK), Boston (USA) and Tokyo (JP), NVC believes the time has come for the global packaging community to 'put an end to packaging as an environmental issue worldwide'. To this end, the PUMA Manifesto offers a holistic, coherent vision of the activity of packaging and the materials used for that purpose in the front-end, back-end and collect & control phases. In addition, the PUMA is a shared source of inspiration and cooperation, supported by NVC as a 'leading, transparent and reliable association of internationally oriented companies that are willing to take their social responsibility when it comes to packaging'.