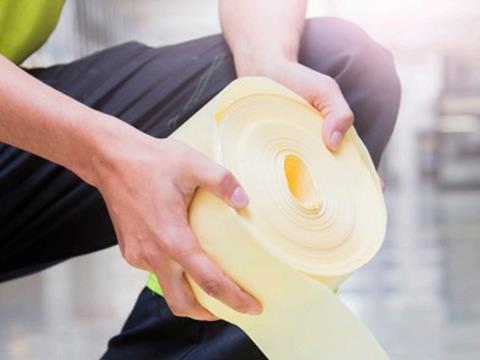 Label materials supplier UPM Raflatac says RAFNXT+ is the world's first label material certified as a CarbonNeutral product by Natural Capital Partners.
UMP Raflatac adds that RAFNXT+ was also reportedly the first label material to be verified by The Carbon Trust in 2019, as part of the company's commitment to reducing its carbon footprint.
The Carbon Trust verification means that RAFNXT+ reportedly uses raw materials in a "smarter" way than typical labelling materials, thus reducing pressure on forests and increasing capacity to mitigate the climate crisis. The company claims that it is reducing its own emissions, as well as emissions from raw materials and transportation.
Robert Taylor, sustainability director at UPM Raflatac, comments: "The recent IPCC climate report showed that the time to act is now.
"Consumer brands have set ambitious climate targets, and they are looking for tangible solutions to take positive action in a credible manner. Product packaging plays an important role here, and we can help our clients make a difference in the battle against climate change."
In addition to reducing carbon emissions, UPM Raflatac says it is taking steps to compensate for "unavoidable" emissions – which includes the RAFNXT+ packaging material's certification by Natural Capital Partners. This certification is earned in accordance with The CarbonNeutral Protocol, a framework that focuses on offering companies "programmatic" solutions to reach carbon neutrality.
The company claims that the RAFNXT+'s cradle-to-customer GHG emissions are compensated through global projects that are verified to internationally recognised standards, such as the Gold Standard. These projects allegedly include providing cleaner cooking solutions to communities in China and Bangladesh, improving water infrastructure in Africa, and conserving grassland in the USA.
According to Natalie Taylor, director of client solutions at Natural Capital Partners: "Our CarbonNeutral certification enables our clients to achieve carbon neutrality in a robust, credible, and transparent way.
"This certification complements and builds upon the wider climate action taken by UPM Raflatac to reduce the carbon footprint of their product."
Last year, UPM Raflatac partnered with Dow to launch a wood-based polyethylene label film as part of both companies' commitments to sustainable and bio-based solutions. As part of its move to reduce fossil fuel usage, UPM Raflatac also developed SmartCircle, a wash-off labelling solution that aims to increase the recyclability of PET and the reuse of glass packaging.