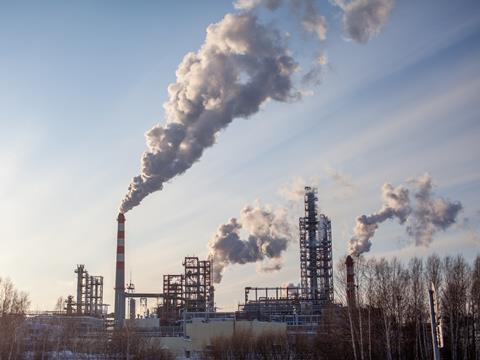 UniSieve, a Cleantech company, has announced its success in a $5.5 million seed funding round; it now aims to pilot and expand its high-precision membrane solution for the reduction of heating and cooling and the improvement of carbon capture technology in heavy industry applications.
Despite their broad commitments to the Paris Agreement's net zero goals, UniSieve states that industrial players in the chemical and energy sectors produce some of the highest carbon emissions. It also claims that 10-15% of the world's energy consumption is attributable to separation and purification, which is a core element of most industries' processes.
Chemical plants, for example, utilise separation and purification as part of their energy-intensive thermal processes. UniSieve aims to solve such issues with its membrane-based separation solutions, which can separate chemicals, energy carriers, or CO2 from flue gas based on size exclusion – a process that does not require heat or cold.
Instead, it makes use of sieving membranes, in which zeolitic materials, or porous crystals, are manufactured and integrated into polymeric membranes. These are said to reduce the energy needed to separate and purify molecules by up to 90%. UniSieve hopes that the process will enable industries to make significant process in reducing their energy consumption and pursuing their net zero goals.
The seed funding round was apparently oversubscribed and saw participation from a venture capital consortium including the Amadeus APEX Technology Fund, Wingman Ventures, Ciech Ventures, and Zürcher Kantonalbank.
"Our solution is addressing a major emissions cause and its potential for energy and emission reduction is significant for our planet," explained Samuel Hess, co-founder and CEO of UniSieve. "In essence, we say stop boiling and start sieving to end energy-intensive distillation.
"The concept of sieving works as simple as a coffee filter holding back the coffee powder from an espresso. However, it gets a little tricky when separating chemicals that vary in size by a fraction of an angstrom only (1 angstrom equals one-tenth of a nanometer). To do so, the sieve must be extremely narrow and precise. The UniSieve membrane is a structure made of a highly ordered network of porous crystals that generate a repeating pattern, much like ancient Roman mosaics.
"The concept of combining molecular sieves with a support layer to create the perfect membrane has been out there for decades but never made it into broad, commercially applicable membranes. When creating the membrane platform technology, the UniSieve Team focussed on economic scalability, the most frequent reason that has prevented other approaches from succeeding.
"We have run pilot testing with industry leaders which have demonstrated that the separation solution works. Today, we have several contracts signed and under negotiation to pilot our membranes in a variety of applications."
Lukas Weder, founding partner at Wingman Ventures, added: "Energy-intensive production processes have been a key talking point across the board. But we're seeing action now.
"Two important things are happening that are driving this action. Firstly, heavy industry is willing to invest in solutions to tackle the problem and secondly, better quality solutions are available. The UniSieve technology solution has been tried, tested and is ready to be deployed and so, perfectly positioned to help companies quickly to build very powerful energy-efficient production processes."
"UniSieve is our first industrial technology investment in Switzerland," concluded Wolfgang Neubert, general partner at the Amadeus APEX Technology Fund. "We were impressed by the team's [ability] to bring this academic thesis to life and not only this to make it commercially viable and scalable. It has the potential to be hugely impactful for the world. We look forward to supporting the team on their journey."
Last year, thirty-seven companies under the Together for Sustainability initiative supported a Guideline for Product Carbon Footprint aiming to reduce emissions across the chemical value chain, and over 200 industry leaders backed the Mission Possible Partnership's strategies to decarbonise the shipping, trucking, steel, and aviation industries.
In more recent news, CCEP Ventures has worked with Universitat Rovira i Virgili and the University of Twente to fund further research into carbon capture technology, and X-Energy Reactor Company's high-temperature gas-cooled reactor plant is being installed into one of Dow's Gulf Coast locations in a bid to generate safe, reliable, low-carbon power and steam.
If you liked this article, you might also enjoy:
McDonald's Director of Sustainability in Europe on the company's approach to packaging sustainability
McKinsey on whether or not on-pack sustainability claims affect consumer spending
Perspectives from industry-leading experts on the EU's Packaging and Packaging Waste Directive revisions
A deep dive into the most important packaging sustainability trends and solutions