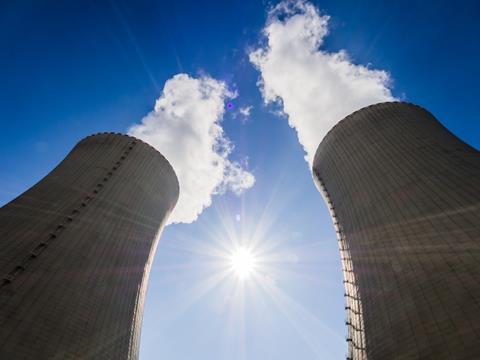 Dow is installing X-Energy Reactor Company's Xe-100 high-temperature gas-cooled reactor plant at one of its U.S. Gulf Coast locations in a joint agreement aiming to generate safe, reliable, low-carbon power and steam within this decade.
Under the U.S. Department of Energy's Advanced Reactor Demonstration Program Cooperative Agreement with X-Energy, the installation is set to involve up to $50 million in engineering work, and the result is claimed to be the first grid-scale advanced nuclear reactor at a North American industrial site.
The Xe-100 nuclear plant will contain four reactors and its simplified modular design apparently makes it road-shippable. Its installation anticipates the generation of cost-competitive, low-carbon process heat and power to drive scalability, accelerate construction timelines, and create more predictable and manageable construction costs.
The site selection is expected to be finalised this year, subject to the Department of Energy's review and approval. Dow and X-Energy intend to undertake more work relating to the Advanced Reactor Demonstration Program as the project goes forward, and they also report an agreement to develop a framework and jointly license and utilise the technology and learnings from the project – a move expected to enable other companies to make use of Xe-100's industrial low-carbon energy technology.
"The utilisation of X-Energy's fourth generation nuclear technology will enable Dow to take a major step in reducing our carbon emissions while delivering lower carbon footprint products to our customers and society," said Jim Fitterling, chairman and CEO at Dow. "The collaboration with X-Energy and the DOE will serve as a leading example of how the industrial sector can safely, effectively and affordably decarbonise."
"Today's announcement demonstrates the commercial versatility of the Xe-100 and is an important milestone for the future of advanced nuclear and carbon-free energy around the world," J. Clay Sell, CEO of X-Energy, continued. "X-Energy's collaboration with Dow brings added significance because of the immense opportunity to further reduce emissions in the energy-intensive industrial sector.
"From the beginning to the end of the supply chain, our technology can supply both power and heat to businesses in most sectors of the economy to help limit their carbon footprint. We are thrilled to work with Dow to deliver a successful project and illustrate the broad, highly flexible applications of X-Energy's proprietary nuclear energy technology."
Nuclear power has been the subject of discussion in recent months. While Robert Lilinfeld, founder and executive director of sustainable packaging think tank SPRING, recommended that packaging industry players promote and use nuclear energy for themselves, calling upon international governments to eliminate fossil fuels and reduce total energy consumption, French politician Jordan Bardella suggested in the latest State of the European Union conference that Europe's dependence on nuclear energy and fossil fuels is leading to dependence on foreign suppliers.
Another announcement from Dow laid out its plans to optimise labour and service costs in 2023, leading to around 2,000 roles being reduced in its workforce.
If you liked this article, you might also enjoy:
McDonald's Director of Sustainability in Europe on the company's approach to packaging sustainability
McKinsey on whether or not on-pack sustainability claims affect consumer spending
Perspectives from industry-leading experts on the EU's Packaging and Packaging Waste Directive revisions
A deep dive into the most important packaging sustainability trends and solutions