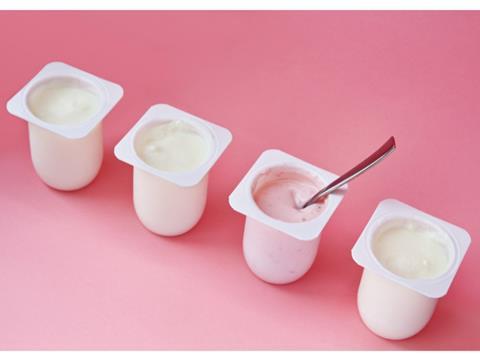 TotalEnergies Corbion has worked with COEXPAN to develop a bio-based cup using recycled PLA, with the design achieving full validation for line speeds and output using form-fill-seal technology.
The cup was tested at COEXPAN's INNOTECH centre in Madrid, Spain, and is commercially available in both white and high transparency. It utilises TotalEnergies Corbion's Luminy rPLA, a bio-based polymer produced from sugarcane that apparently offers the same properties as virgin PLA, such as food contact approval in the EU, USA, and China.
By providing the ready-made material, TotalEnergies Corbion aims to save manufacturers from adding to or further investing in existing form-fill-seal facilities and keep the carbon captured from the atmosphere by the sugarcane in the cycle.
The cup's design is also intended to meet growing demand for sustainable packaging solutions and reduce the footprint of COEXPAN and INNOTECH's portfolio.
"Another milestone has been achieved! We are very proud to include in our portfolio a new sustainable product that increases the number of technical solutions we can put on the market, a clear added value for all our customers," said Gonzalo Sanchez, recycling manager at COEXPAN. "Having used this material for more than 10 years, we are undoubtedly the leading PLA resin converter in the FFS market."
"Providing PLA solutions to our customers with their existing technology is a priority for TotalEnergies Corbion," continued Derek Atkinson, senior director of Sales and Business Development. "We have a team of specialized engineers to work with our partners and develop the right Luminy PLA grades.
"And we also buy back the used PLA to recycle it at our facilities. Advanced recycling of PLA is much more energy efficient process in comparison with other plastics. We appeal to all PLA users to get in touch and set up a collection structure."
TotalEnergies Corbion previously announced that it was purchasing reprocessed PLA waste to recycle into its Luminy rPLA brand. This year, it has entered a partnership with POSCO International and ESOL in an effort to strengthen South Korea's recycling infrastructure and technology for PLA.
Innotech also completed a trial for yoghurt pots made from polystyrene grade sourced from household food packaging waste in September 2022.
If you liked this article, you might also enjoy:
McDonald's Director of Sustainability in Europe on the company's approach to packaging sustainability
McKinsey on whether or not on-pack sustainability claims affect consumer spending
Perspectives from industry-leading experts on the EU's Packaging and Packaging Waste Directive revisions
A deep dive into the most important packaging sustainability trends and solutions