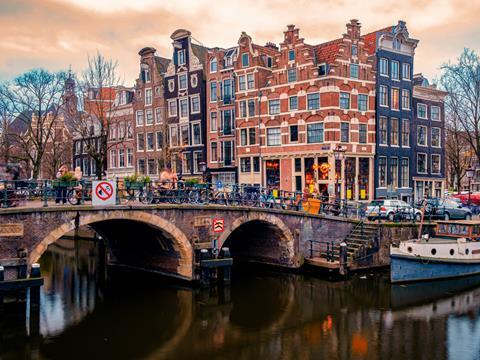 In just over two weeks AIPIA will open the doors for its first live Congress since 2019 (14/15 November). The event will host around 30 speakers and, on each of the two days, a Brand Challenge will open a window on what two internationally recognised Brands are planning for their next Smart Packaging implementation.
Day one features Haleon/GSK which makes and distributes global brands such as Sensodyne dental products and Centrum multivitamins. Day two will see Marks & Spencer, one of the most recognised Retail brands worldwide and a major food and apparel creator, look at the ways in which Smart Packaging can help its business and cement its customer relationships.
The Congress is a content-led day so that delegates can learn about some of the latest technology developments and what Brand Owners and others in the value chain need to make their packaging work harder for them. Networking is, of course, a key element, as well as the opportunity to see and test some of the newest tech available on the booths around the hall in Beurs van Berlage in the very centre of Amsterdam.
Topics will be…very topical. For example, the EU is working towards a circular economy by 2050. and Digitalization will be the key enabler for all stakeholders involved. Come and discuss with Frits van den Bos of GS1 what the impact will be and how we can work together to make this work.
An important panel discussion will cover 'Redefining the Data Flow'. The AIPIA community will be asked how best to move this development forward. All along the value chain, data can provide critical insights about a product, its journey and how consumers react to it. Smart Packaging opens a new dimension into the collection and delivery of data which can then be used to enable New Product Development, Provenance, Authentication, Supply Chain Security and Consumer Engagement.
But data flows two ways, outwards to your suppliers, retailers and customers and internally to improve production, distribution and marketing. So being able to interpret this stream of data is vital. AIPIA believes all stakeholders in the supply chain need to change their way of thinking about how to handle data, to ensure it is shared across all parts of the business. Come and have your say!
Sustainability – how can Smart Packaging contribute? Blockchain – is it working in the packaging sector and for whom? New inks, new sensors, the latest RFID/NFC applications, advances in QR codes and HD barcoding, smart labels, smart materials – it will all be at the AIPIA World Congress. Will you? See the full program here.
Time is short, just two weeks to book your place and be part of the greatest Smart Packaging event on the planet. Book today, don't wait. We look forward to welcoming old friends and new in Amsterdam!
This article was created in collaboration with AIPIA (the Active and Intelligent Packaging Industry Association). Packaging Europe and AIPIA are joining forces to bring news and commentary about the active and intelligent packaging landscape to a larger audience. To learn more about this partnership, click here.