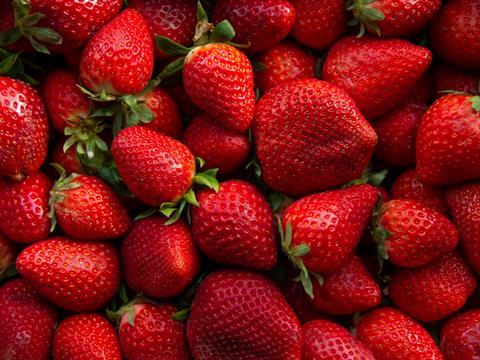 Antares Vision Group, an AIPIA member that is headquartered in Italy and is a leading provider of track and trace and quality control systems, has successfully piloted a supply chain transparency solution for a prominent berry company.
The project entails the digitalization of over 1.5 billion products, empowering the berry producer to protect, support, and communicate with its customers.
Powered by technology from rfxcel, which is part of Antares Vision, the solution package enables data concerning harvested berries to be collected and integrated into a platform that fully controls product safety and quality.
Using Antares' advanced serialization and mobile traceability technologies, the producer scans each individual clamshell to associate berry type, farm, and growing conditions, giving each package a unique digital identity with detailed product information.
Consumers can scan an on-pack QR Code to take a survey, giving the producer valuable insight into its customers' impressions of specific berries grown at specific locations. This allows the company to focus on the types of berries consumers like best, and to ensure product quality is maintained at high standards from the field to end user.
Glenn Abood, CEO of rfxcel, said the project showcases the technology's impact and scalability. "We're really expanding boundaries with this project. Our coordination with the berry producer has been very rewarding. Together, we've designed a system that reliably manages billions of products in the first and last mile of the supply chain. It performs these tasks day in and day out, with sub-second scanning times and exacting accuracy."
He added that Antares Vision Group and the producer had discussed other applications for the wide-scale serialization of products, such as using digitalized unit-level data for consumer engagement activities and risk-mitigation strategies.
"Our serialization technologies are opening up entirely new avenues for brand value and benefits, connecting safety, quality, efficiency, and trust. The brand owners have actionable and granular information about consumer preferences, opening new dialogue channels and highly targeted customer interactions. Recall management is another benefit: It's not necessary to recall every package, only a single clamshell. These advantages are available only with serialized products, which unlock opportunities with the power of unit-level data," Abood explained.
This article was created in collaboration with AIPIA (the Active and Intelligent Packaging Industry Association). Packaging Europe and AIPIA are joining forces to bring news and commentary about the active and intelligent packaging landscape to a larger audience. To learn more about this partnership, click here.