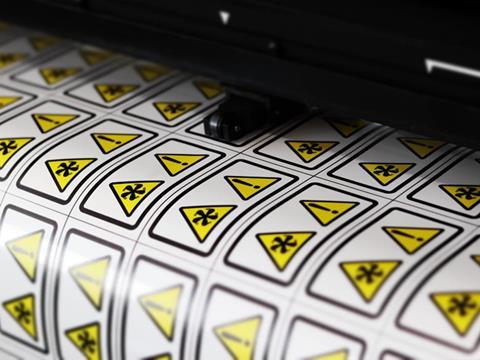 Following earlier comment from FINAT about the impact of tight supply chain conditions on the industry's outlook for 2022, the organisation is now reporting that continued union strikes in some Nordic paper mills are posing severe lead time problems for European label converters.
In recent weeks, reports have been received from around Europe that lead times for paper-based label materials (some 70% of total European label demand) have increased up to three months or more. Some label printers and raw materials suppliers have apparently even been forced to prioritise the allocation of deliveries among customers, now that stocks of raw materials are close to being depleted.
As a key component of the CPG supply chain, demand for self-adhesive labels and narrow web packaging already peaked during the COVID crisis, but with the rapid general economic revival since last year, demand for labels and packaging materials has continued to grow, according to FINAT.
The organisation predicts that the lack of availability of labels and packaging is likely to hit a wide range of final consumer industry sectors such as food and beverages, health and personal care, medical and pharmaceutical products, chemicals, logistics and retail, consumer electronics, automotive and other sectors.
FINAT's managing director, Jules Lejeune, comments: "Until Christmas, we were hopeful that the supply disruptions could turn out to be a temporary adjustment phenomenon, but the present situation demonstrates the vulnerability of an entire sector already operating at the limits of its restricted capacity, from a single incident like a union strike.
"Given the present lead times, it is now likely that we could face these shortages for the remainder of the year, with far reaching consequences for the general economy."
He continues: "The past few days I have been receiving comments from members from around Europe who are all very deeply concerned about the dependency of the supply chain on just a few key suppliers. We are calling upon all parties concerned to make every effort in ensuring a sustainable supply of label and base papers both in the short and in the long run."