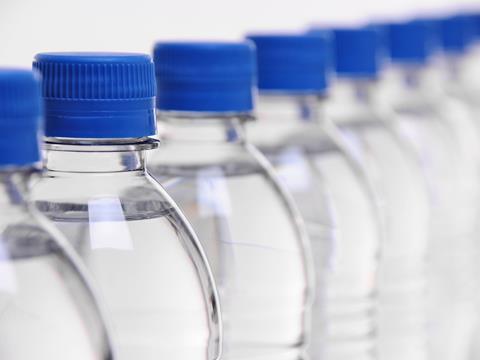 Elipso is encouraging French policymakers to implement a single set of specifications and one waste management organisation to roll out a mandatory deposit return scheme for plastic bottle recycling in line with upcoming EU legislation.
Elipso is an organisation consisting of almost 120 members representing plastic packaging manufacturers in France. It aims to serve as a united voice for the desires and ambitions of all active players in the plastics industry, prepare its members for upcoming legislative and regulatory changes, and support its members in pursuit of a circular economy for plastics.
If the collection rate for plastic bottles is less than 90% of the weight of packaging placed on the market in 2026 and 2027, the drafted Packaging and Packaging Waste Regulation will enforce obligatory deposit systems from 1st January 2029. According to Elipso, the current collection rate for plastic drinks bottles expected to rise from an estimated 61% to 77% by 2050 and 90% by 2030.
The company reports that, where deposit systems have currently been introduced, the collection rate for PET has risen in percentage ; this includes an 85.5% rise in Estonia, 83% in Iceland, 90% in Finland, and 90% in Germany. It continues to assert that France's plastic recycling rate could rise from 24% to 32% if France's PET collection rate were to reach 90% in 2030.
As such, it states that, "If France does not achieve, or does not come significantly close to achieving, the targets for collection rates by 2025 and 2030, it will not be able to guarantee sufficient availability of recycled material to meet the incorporation targets."
Apparently, collection needs to increase by a factor of 2.5 between now and 2025 to achieve the targets for recycling and incorporating recycled materials in France. Introducing a deposit system is hoped to contribute towards these goals, as well as providing further benefits for the country's waste management systems.
For instance, Elipso explains that a deposit system would encourage the separate collection of waste by separating PET bottle flows from other materials. It cites a study by Plastics Europe that recycling waste in Europe are thirteen times higher when waste is collected separately.
It is hoped that consumers will gain insight into the value and cost of waste management and the worth of plastic as a resource, and be encouraged to sort their own waste by material. In turn, such systems expect to free up France's yellow recycling bin and enable a single public waste management system to focus on improving the collection and sorting of other materials.
Additionally, deposit systems are anticipated to recover the estimated 35% of bottles consumed outside of the home in France, preventing them from polluting rivers and oceans.
Other countries have introduced their own deposit return schemes, with BCRS Malta Ltd. introducing one to Malta late last year. The Netherlands also expanded its own scheme to include aluminium and steel cans in March.
Coca-Cola Europacific Partners has also been working to improve the environmental efficiency of beverage packaging. Its Fuze Tea, Tropico, Sprite, Fanta, and Minute Maid brands are available in reusable 250ml bottles at various French hotels, restaurants, and cafes ; and the company recently invested over €40 million into its refillable bottling infrastructure in Germany.
If you liked this article, you might also enjoy:
McDonald's Director of Sustainability in Europe on the company's approach to packaging sustainability
McKinsey on whether or not on-pack sustainability claims affect consumer spending
Perspectives from industry-leading experts on the EU's Packaging and Packaging Waste Directive revisions
A deep dive into the most important packaging sustainability trends and solutions