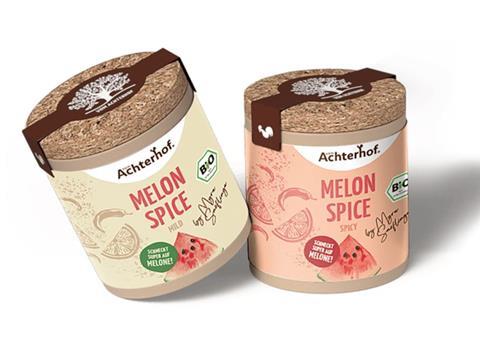 Vom Achterhof has worked with Sonoco to repackage some of its natural food and supplement products in paper-based packaging with cork lids.
Sonoco's packaging was apparently chosen for its contemporary design, 'exceptional' shelf appeal, ability to maintain product freshness, and environmental friendliness. As well as allowing for a new range of product sizes and prices, Laif Pigorsch, brand manager at Vitafy Brands & Vom Achterhof, believes that the new packaging will receive a positive response from consumers.
Pigorsch explains: "We recognise that our customers expect us to make sustainable choices and operate in a more environmentally friendly manner. This goes all the way across the value chain – from product to packaging.
"Nature is a part of our brand DNA. Sonoco's packaging enables us to keep our distinctive brand while continuing to offer sustainable product lines.
"Sonoco has been excellent at driving forward our packaging optimisation process. The company is reliable, efficient and an expert in the field."
Sonoco sales manager Sascha Di Nardi added: "We are delighted to partner with Vom Achterhof to offer the unique packaging that meets their sustainability needs and fits their brand ID."
Vom Achterhof has calculated that it distributes up to 1,500 packages to its customers every day. As such, the new packaging is hoped to have a positive impact on waste reduction efforts.
Sonoco recently provided its rigid paper EnviroStick packaging – apparently fully recyclable and made from recycled cardboard – to cosmetics company Respectueuse for one of its product lines.
Additionally, Lancaster University has fast-tracked the development of a refillable deodorant cartridge made of cork designed by the owner of start-up Let's Rethink This. The solution aims to bring recyclable and renewable packaging solutions to the cosmetics market.
Mondi and Aromsa are also implementing TankerBox, a paper-based alternative to steel containers, in an effort to increase shipping capacity, streamline transportation, and lower container maintenance in the delivery of Aromsa's food flavouring products.
If you liked this article, you might also enjoy:
The Lidl approach to packaging sustainability
How did Brazil achieve its 100% aluminium can recycling rate – and can it be replicated in the EU?
Experts have their say on the EU's Packaging and Packaging Waste Directive revisions
A deep dive into the most important packaging sustainability trends and solution