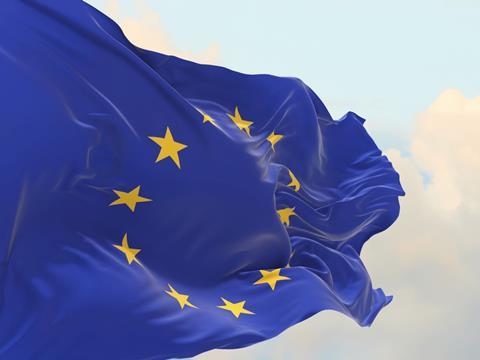 The Renewable Carbon Initiative (RCI) – a coalition aiming to introduce renewable carbon into the chemical and materials industry – has published a position paper suggesting further additions to the Packaging and Packaging Waste Regulation (PPWR), such as a renewable content target for bio- and CO2 based feedstocks and a mass balance framework for chemical recycling streams.
Initiated by nova-Institute, the Renewable Carbon Initiative's founding members also include Beiersdorf, Covestro, Henkel, LanzaTech, Lenzing, Neste, Stahl, SHV Energy, Unilever, UPM, and Cosun Beet Company. Collectively, the Initiative supports the PPWR's intention of enforcing higher re-use and refill quotas, increased use of recycled materials, and mandatory composting for certain hard-to-recycle materials, yet it offers its own suggestions 'to strengthen it further and get implementation closer to the market realities of Europe'.
As any product made using organic chemistry cannot be decarbonised due to the necessity of carbon for its production, RCI highlights recycling, biomass, and carbon capture and utilisation (CCU) as sustainable sources of carbon. All three carbon sources are described as 'renewable carbon' and can apparently reduce the industry's reliance on virgin fossil feedstocks.
As such, the position paper encourages policymakers to 'boost the potential' of biomass and direct CCU by implementing a complementary renewable content target into the PPWR – one that promotes the use of bio- and CO2-based feedstocks in packaging similar to recycling. This pursuit also expects to enable a reduction in greenhouse gas emissions and offer packaging producers additional options in the pursuit of sustainable packaging solutions.
Furthermore, the paper acknowledges the established scale of mechanical recycling and its lower emissions in comparison to chemical recycling, but points out its shortcomings; these include its restriction to the plastics loop, the polymers it is compatible with, and the drawbacks of contaminated recycling streams. Depolymerisation, gasification, pyrolysis, and other advanced recycling processes are highlighted as methods of closing the polymer, monomer, and molecular loops where mechanical processes cannot.
To implement this, RCI states that increased political support and dependable framework conditions are required. Mass balance methods must be established to trace recycled and renewable materials through the value chain and provide market security, the paper adds, while the methodology for calculating and verifying the percentage of recycled content recovered from post-consumer waste and integrated into packaging should account for mass balance chain of custody models, determining appropriate rules.
On the other hand, RCI commends Article 8 of the proposal, which mandates that very lightweight plastic carrier bags, certain types of tea and coffee packaging, and sticky labels for fruit and vegetables should become compostable in biowaste treatment facilities. According to the Initiative, this article falls in line with scientific evidence suggesting that biodegradation and composting offer 'true environmental effects', and should therefore be carried over into EU legislation.
A previous statement saw Copa-Cogeca, Freshfel Europe, and Europatat criticise the PPWR's ban on packaging for fruit and vegetables under 1.5kg, instead promoting such strategies as ecological labelling.
Nor does everyone agree that the mass balance approach is beneficial. ChemSec argues that it enables companies to claim recycled content where it is not present and would "seriously tilt what's supposed to be a level playing field".
However, the industry is taking steps to develop carbon capture technology. UniSieve recently succeeded in a $5.5 million seed funding round and will now pilot and expand its high-precision membrane solution; CCEP Ventures is also investing in academic research aiming to convert emissions into packaging materials.
Additionally, Compostable Coalition UK's 'Closing the Loop for Compostable Packaging' research project has named the new members of its advisory board, including Tesco, M&S, and WWF. The project will assess tea bags, coffee pods, fresh produce and foodservice packaging, and other hard-to-recycle packaging against WRAP and its Plastic Pact's vision for compostable packaging applications.
If you liked this article, you might also enjoy:
McDonald's Director of Sustainability in Europe on the company's approach to packaging sustainability
McKinsey on whether or not on-pack sustainability claims affect consumer spending
Perspectives from industry-leading experts on the EU's Packaging and Packaging Waste Directive revisions
A deep dive into the most important packaging sustainability trends and solutions