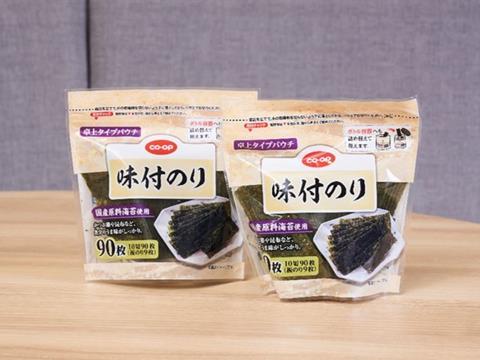 Neste, Mitsui Chemicals, and its subsidiary Prime Polymer are packaging dried seaweed slices with bio-based raw materials for the Japanese Consumers Co-operative Union (JCCU) brand CO-OP.
Prime Polymer is processing Neste RE, a polymer feedstock made entirely from bio-based raw materials, into renewable polypropylene under the brand name Prasus. The polypropylene will then be converted for JCCU food packaging.
This is expected to provide the same quality and performance as its predecessor while cutting down on both fossil-based content and the packaging's carbon footprint. It uses mass balancing to allocate renewable material to the plastic packaging.
The partners report that the seaweed snack packaging is the first of its kind – i.e., packaging made with renewable plastics in a mass balance approach – to receive the Japanese Eco Mark certification.
"Change begins with small things," Lilyana Budyanto, head of Sustainable Partnerships APAC at Neste's Renewable Polymers and Chemicals business unit. "In this case, it's slices of dried seaweed.
"However, the impact of renewable plastics packaging isn't small at all. It's a crucial contributor to the sustainability transformation of the plastics industry and reducing emissions along the value chain. We are looking forward to the cooperation with Mitsui Chemicals, Prime Polymer and JCCU evolving."
In another step towards replacing fossil-based plastics, TIPA has created a tray for takeaway food packaging made from rice waste. It aims to comply with upcoming legislative restrictions on takeaway containers.
Meanwhile, the Natural Polymers Group – constituting Xampla, Notpla, Loliware, Traceless, MarinaTex, Zerocircle, and PlantSea – have called upon policymakers at INC-3 to recognize natural polymer materials as valuable assets in combating plastic pollution.
If you liked this article, you might also enjoy:
The L'Oréal approach to packaging sustainability
The way we talk about plastic needs to change – here's how to get it right
What steps is Apple taking to make its packaging more sustainable?