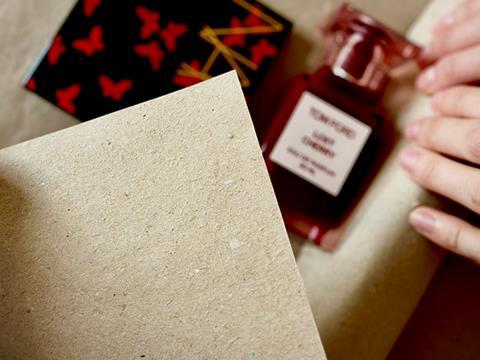 Releaf Paper, a Ukrainian producer of paper products and packaging made from fallen leaves, has announced its latest offerings: the 'Fallen Leaf Collection' and 'Natural Kraft Collection'.
"The Fallen Leaf Collection and Natural Kraft Collection represent the next step in our journey," said Alexander Sobolenko, CEO and co-founder of Releaf Paper. "As we celebrate our two-year anniversary, our commitment to environmental sustainability has always been at the core of our mission. We're proud to present these new products made from fallen leaves, a natural resource that would otherwise go to waste.
"These collections showcase our dedication to finding eco-friendly alternatives that are both beautiful and functional. We've listened to the voices of our customers and have carefully designed these products to meet their most popular requests. Our clients wanted sustainable, sturdy, and versatile paper products, and we've delivered precisely that with these collections."
Releaf says that this new line of products, which includes bags and paper sheets, is made from paper produced from fallen leaves without felling the trees, while being recyclable and biodegradable within 40-55 days.
The company is a finalist in this year's edition of the Packaging Europe Sustainability Awards, in the 'Per-commercialized Renewables' category. This news follows an announcement last year that Releaf had been awarded a €2.5 million grant from the European Commission's EIC Accelerator 2022 programme for its pilot line project to extract cellulose from the fibres of fallen leaves.
If you liked this article, you might also enjoy:
The L'Oréal approach to packaging sustainability
What steps is Apple taking to make its packaging more sustainable?
How did Brazil achieve its 100% aluminium can recycling rate – and can it be replicated in the EU?
Experts have their say on the EU's Packaging and Packaging Waste Directive revisions
Also, if you're interested in packaging sustainability, you will want to attend our Sustainable Packaging Summit in Amsterdam on 14-15 November. The Summit brings together leaders and pioneers from across the industry to align strategically, learn, network, and create a critical mass to accelerate change. You can learn more by clicking here, and you can buy a ticket to attend here.