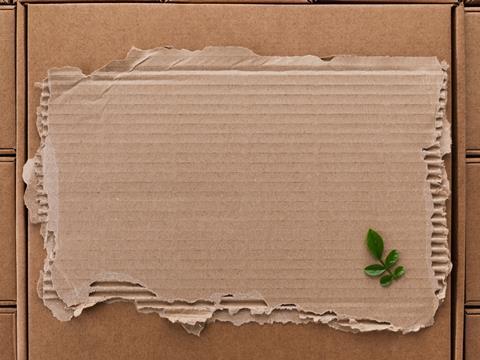 The Confederation of Paper Industries (CPI) has developed Papercycle, an online recyclability assessment and certification tool for fibre-based packaging materials and products; it is intended to help producers gauge the recyclability of their packaging in line with upcoming legislation.
CPI explains that all fibre-based packaging is recyclable in theory, but innovations in material development can make some products more difficult to recycle. As such, it believes that visual or compositional analyses no longer reflect the intricacy of the recycling process or reflect the true recyclability of packaging, and that methods of this kind could cause environmental harm – for instance, a recyclable pack could be sent to a recycling facility that cannot process it, leading to contaminated streams and an increase in waste.
In response, CPI engage with stakeholders across the paper industry and considered a range of European industry standards to develop Papercycle. The tool apparently identifies the compatibility of fibre-based packaging materials with UK recycling streams and the types of recycling mills that can reprocess them.
Papercycle bases its instant diagnosis of a pack's recyclability on an online assessment, although it can also utilise Cepi's recyclability test method to provide a technical review service on how more complex products or materials behave under laboratory conditions. After conducting a laboratory test, Papercycle provides a technical review service covering the ways in which components interact, a diagnosis of the most critical parts of the packaging, and potential solutions to modify the material.
Through this process, it expects to help packaging manufacturers prepare their fibre-based packaging for certification and expansion in various markets, subject to local variations and requirements. Products can be tested even when they are only partially finished, according to CPI, and the service expects to give packaging producers 'real knowledge' of the recycling loop, enabling circularity in turn.
It also expects to complement upcoming Extended Producer Responsibility (EPR) legislation. With reforms underway, it is anticipated that the certification service could result in a standardised labelling system wherein customers receive a 'recycle' label in line with the UK's mandatory recyclability labelling on packaging.
Additionally, the service aims to provide further clarity on whether a pack can or cannot be recycled.
"As packaging materials have become increasingly complex, we have seen growing confusion over the recyclability of materials, with an oversimplified assessment approach threatening the quality of recycling," said Dimitra Rappou, CPI director of Recycling. "Papercycle's new service can remove the uncertainty faced by packaging designers, brands, retailers, and policymakers on the recyclability of fibre-based products.
"We see this playing a crucial role in promoting a circular economy for fibre-based packaging, helping to reduce waste and lower carbon emissions by keeping materials in use for longer. By providing accurate information on recyclability, Papercycle enables brands and manufacturers to design and develop packaging solutions that contribute to a more sustainable future."
"The Product Development Service offered by Papercycle has been crucial in landing some key clients for us," added Dr. Ed Jones, lead engineer at Kelp Industries Ltd. "The tailored report and post-assessment technical review with Papercycle allowed us to give confidence to our customers, by demonstrating the recyclability of our new materials, and with external validation directly from representatives of the paper processing industry."
Towards the end of last year, 4evergreen revealed the beta version of its own Fibre-Based Packaging Recyclability Evaluation protocol; this tool was expected to establish an improved and standardised European framework for evaluating the recyclability of fibre-based packaging products.
Henkel's publicly shared EasyD4R software tool, designed or provide the same service for a wider range of materials, was a finalist and winner in the Sustainability Awards 2020.
If you liked this article, you might also enjoy:
McDonald's Director of Sustainability in Europe on the company's approach to packaging sustainability
McKinsey on whether or not on-pack sustainability claims affect consumer spending
Perspectives from industry-leading experts on the EU's Packaging and Packaging Waste Directive revisions
A deep dive into the most important packaging sustainability trends and solutions