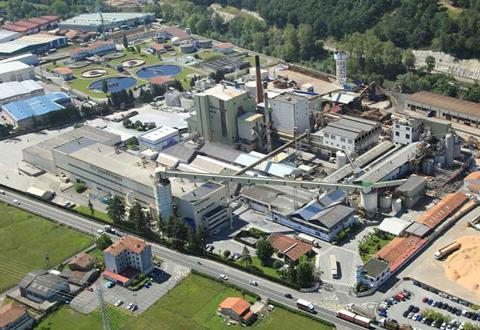 Smurfit Kappa is investing €27 million into a new waste management and recovery facility at its Nervión paper mill, with a lime kiln and gas treatment system expected to divert 75,000 tonnes of waste from landfill.
Developed in collaboration with various technology firms, this new system is anticipated to take the calcium carbonate waste generated during the manufacturing process and convert it into lime, which will then be utilised as a raw material in further production processes. Its daily production capacity is projected at 120 tonnes, and it is expected to save around 450,000 km of road transport every year.
Smurfit Kappa's investment will go towards expanding and optimising the plant and constructing the lime kiln and gas treatment system, which is reportedly compatible with the European Parliament's Directive 2010/75/EU in the regulation of industrial emissions. It is also set to be connected to the automated monitoring system already in place for the mill's other facilities as required by the Basque Government Environmental Department.
"We are delighted about the installation of this industry-leading system which will help our mill to become more sustainable and environmentally friendly," said Javier Rivas, Smurfit Kappa's COO of Paper & Board Europe. "At Smurfit Kappa, we care deeply about new ways in which we can embed circularity into our business, particularly when we are talking about the production process.
"With this new lime kiln and gas treatment system, we will be able to recover and reuse more of our materials. We look forward to seeing the new system up and running later this year."
"This investment marks Smurfit Kappa's clear commitment to the Nervión paper mill, with over €75 million invested in the mill in the last decade," added Rafael Sarrionandia, general manager of Smurfit Kappa Nervión and CEO of Kraft Specialties Spain. "The new lime kiln system will allow us to be even more efficient and sustainable, which ultimately benefits both our employees and the communities we operate in.
"The investment reaffirms our clear commitment to acting sustainably, becoming increasingly circular as a site, and, at the same time ensuring the long-term future of the facility."
The plant is scheduled to be fully operational later in 2023.
Smurfit Kappa has also worked alongside the HYFLEXPOWER consortium to install an integrated hydrogen gas turbine demonstrator at its Saillat plant in the first stage of a research project on renewable energy.
Additionally, Ardagh Glass Packaging – Europe has invested in two water reduction projects based in Sweden and Poland, hoping to reduce its water usage by a third in pursuit of a 26% decrease in water intensity by 2030.