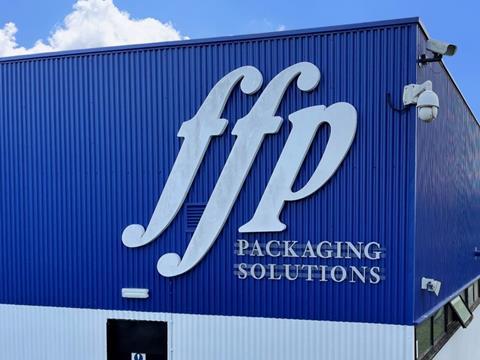 Constantia Flexibles has acquired FFP Packaging Solutions in a move that will see it gain its first consumer plant in the UK, focused on the development of recyclable laminates for flow wraps, lidding films, and pre-made pouches.
FFP Packaging Solutions is a Northampton, UK-based flexible plastic packaging company offering expertise in recyclable laminates for flow wraps, lidding films, and pre-made pouches, which reportedly represent over 80% of its sales in sustainable packaging. The company apparently works closely with a number of major food brands and UK retailers.
Pim Vervaat, CEO of Constantia Flexibles, explains: "The acquisition aligns well with our Vision 2025 growth strategy of investing in competitive businesses with potential for future growth.
"FFP Packaging Solutions joining the Constantia Flexibles Group will expand our overall market position. Its significant experience and credibility allow for strong relationships across the UK food industry.
"We will be working with the existing management team to continue driving the revolution of sustainable flexible packaging in the UK and beyond.
"Sustainable packaging solutions are no longer a trend. They are a must-have. FFP Packaging Solutions figures already show it. And together, we are committed to a circular economy, driving the transformation with more sustainable packaging,"
David Cooper, managing director & CEO of FFP Packaging Solutions, adds: "On behalf of the Directors and the whole team at FFP, we thank [FFP Packaging Solutions Chairman] Robin and the wider Chudley family for their trust and support whilst we have been building FFP's strategy to drive the revolution of sustainable, flexible packaging in the UK.
"We are extremely excited to be joining the Constantia Flexibles family, and we are all looking forward to combining our resources and wider business capabilities to accelerate the development of sustainable, flexible packaging and, in doing so, continuing to provide significant value for our customers."
Constantia Flexibles recently launched PERPETUA ALTA, a recycle-ready, mono-material PP laminate with high chemical resistance for pharmaceutical applications such as hydro-alcoholic gel compositions. The company also collaborated with Plasthill Technical Films earlier this year to scale Constantia's CompressSeal micro embossing technology, which apparently offers higher seal integrity than standard PE films while weighing up to 30% less without compromising on thickness.