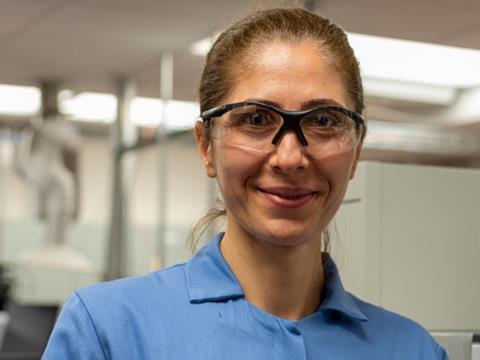 Scientists at Penn State University claim that a new study has advanced the process of pyrolysis to incorporate hard-to-recycle mixed plastics such as multilayer food packaging, potentially spearheading new progress in the field of chemical recycling.
Current commercial applications of pyrolysis, or the process of breaking down plastics in an oxygen-free environment to produce new gas or liquid fuels, have been restricted to single-plastic waste streams, the scientists said.
Hilal Ezgi Toraman, assistant professor of energy engineering and chemical engineering at Penn State, pointed out that scientists currently have "a very limited understanding of mixed-plastic pyrolysis", and that "understanding the interaction effects between different polymers during advanced recycling is very important while we are trying to develop technologies that can recycle real waste plastics."
Therefore, the study tested low-density polyethylene (LDPE) and polyethylene terephthalate (PET), two common materials used in food packaging, against three different catalysts to study the interaction effects between the plastics. The polymers were tested both separately and together, and according to Toraman, "we saw products that can be very good candidates for gasoline application."
Eventually, the team concluded that one catalyst 'may be a good candidate' in the process of converting mixed LDPE and PET waste into valuable liquid fuels. It also developed a kinetic model to demonstrate the interaction effects during the co-pyrolysis of LDPE and PET in the hopes of understanding the reactions at play.
"This type of work can allow us to provide guidelines or suggestions to industry," said Toraman. "It's important to discover what kind of synergies exist between these materials during advanced recycling and what types of applications they may be right for before scaling up."
It is hoped that an in-depth understanding of the plastics' decomposition and interaction during pyrolysis will lead to the further development of commercial chemical recycling. In turn, wide-scale pyrolysis recycling is thought to prevent the necessity of separating the layers of food packaging before they can be recycled, as well as drive down the industrial costs of mixed-plastic separation.
"Systematic and fundamental studies on understanding reaction pathways and developing kinetic models are the first steps toward process optimization," Toraman continued. "If we don't have our kinetic models right, our reaction mechanisms accurately, then if we scale up for pilot plants or large-scale operations, the results won't be accurate.
"We need to include [mixed] plastics into the economy again, to have a circular economy, otherwise they will just end up in landfills, leaching potentially toxic substances into the soil and water or contaminate oceans.
"So doing something, finding a value, is better than nothing. Plastics are currently considered as waste because we treat these valuable resources as waste."
Penn State's findings come alongside industrial movement towards pyrolysis as a recycling process. Itero Technologies recently received €5 million from Infinity Recycling's Circular Plastics Fund to build its first at-scale demonstration plant for its proprietary pyrolysis chemical recycling process. BASF also signed an agreement with Arcus Greencycling Technologies to purchase pyrolysis oil derived from its mixed plastic waste.
Last year, Repsol, Axens, and IFPEN collaborated to develop the Rewind Mix process, which sought to purify the plastic pyrolysis oils for direct and undiluted processing at existing petrochemical plants.