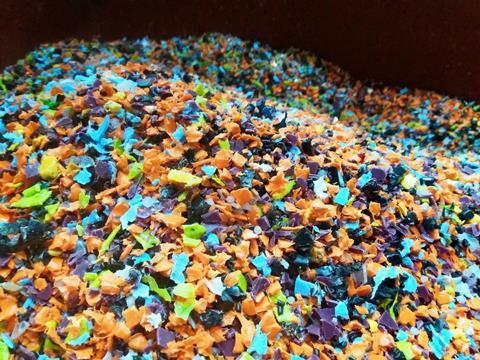 Mura Technology has announced an additional strategic investment from Dow to build more plastic recycling plants throughout the US and Europe, this time contributing towards a closed-loop system through the conversion of hard-to-recycle plastics into hydrocarbon feedstocks.
This new investment will enable Mura Technology to develop new HydroPRS plants, in which plastics are said to be separated, melted, and broken down, creating supercritical steam; this is mixed with the plastic, heated, and sent to a reactor, where it is broken down further into liquid hydrocarbons and gas.
The hydrocarbons can then be used to manufacture new plastics and other materials, thus closing the loop on hard-to-recycle flexible and multi-layered plastics.
"Dow's decision to make an investment in Mura Technology is the latest vote of confidence in our business strategy and our innovative, highly scalable technology, HydroPRS," said Steve Mahon, chief executive officer at Mura Technology. "We are excited to move forward with the creation of a series of financeable HydroPRS plants in Europe and the U.S. that will accelerate a circular plastics economy."
"Mura brings an important element to Dow's low-carbon circular plastics business model," added Diego Donoso, president of Dow's Packaging and Specialty Plastics. "The collaboration not only accelerates the strategic transformation of our feedstock slate and enables us to secure circular feedstocks; it also helps us meet strong and growing customer demand for circular polymers.
"Importantly, this capacity will help Dow scale these technologies globally as we continue to drive our long-term strategy to decrease use of virgin fossil-based feedstocks."
A previous collaboration saw the companies construct multiple advanced recycling facilities with the aim of adding up to 600 kilotons of aggregate advanced recycling capacity.
Scientists at Penn State University also claim to have made a breakthrough in mixed-plastic recycling, with a recent study working towards an advancement in pyrolysis beyond a single-plastic waste stream.
Yet a report by the Oeko-Institut, as covered by Emma Liggins, argued that chemical recycling should be a 'last resort' in favour of mechanical recycling, with the latter said to generate a lower carbon footprint when recycling plastic packaging.