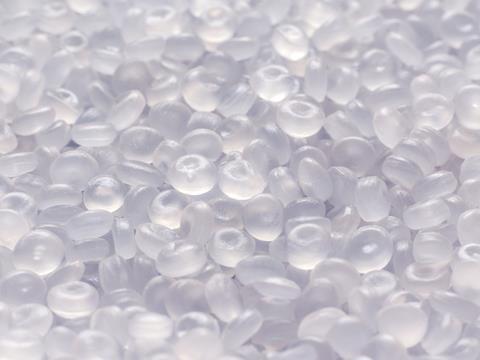 Republic Services and Ravago have created a new partnership, Blue Polymers, set to produce 100% post-consumer recycled resin for packaging, amongst other products, and push for circularity in the plastics industry.
Recycled polyethylene and polypropylene from Republic Services' Polymer Centers are set to be processed into recycled resin for use in sustainability-minded, food-grade and non-food-grade products. Ravago will also market and distribute a portion of rPET flake generated at the centres amongst its customer network.
From late 2024, four Blue Polymers facilities are expected to open in the next four years – anticipating a combined output of 300 million pounds of recycled plastics every year. This will include custom-blended and compounder materials tailored to the sustainability goals of individual customers, and to federal, state, or local requirements for recycled content.
"Companies today are setting aggressive recycled content goals, and Republic Services has a unique opportunity to meet the demand for high-quality recycled plastics through our Polymer Centers, and now the creation of Blue Polymers," said Jon Vander Ark, Republic Services president and chief executive officer. "Ravago's leadership in plastics recycling and compounding makes them a natural partner as we take the next step in advancing plastics circularity."
"Ravago is dedicated to investing and leading innovation in plastic recycling globally. Partnering with Republic Services in the creation of Blue Polymers to provide transparency in the post-consumer recycling process is transformative," added Jim Duffy, president and chief executive officer of Ravago Holdings America. "With Republic's national collection and recycling center network and state-of-the-art Polymer Centers, we will be able to provide consistent volumes of the highest-quality post-consumer recycled resins to the market."
It is claimed that Republic Services processed 5 million tons of recyclables in 2022 – including over 300 million pounds of plastics – while Ravago's experience in distributing, reselling, compounding, and recycling plastic materials apparently helps it deliver to customers efficiently and at scale.
In similar news, gr3n and Intecsa Industrial are building a 'first-of-a-kind' manufacturing facility for the microwave-assisted depolymerisation of PET. The companies aim to produce 40,000 tons of recycled PET a year by 2027.
Meanwhile, NOVA Chemicals Corporation is seeking to bring over 100 million pounds of rPE to market by 2026 with its first mechanical recycling facility, which will process post-consumer plastic films into its SYNDIGO recycled polyethylene.
If you liked this article, you might also enjoy:
McDonald's Director of Sustainability in Europe on the company's approach to packaging sustainability
McKinsey on whether or not on-pack sustainability claims affect consumer spending
Perspectives from industry-leading experts on the EU's Packaging and Packaging Waste Directive revisions
A deep dive into the most important packaging sustainability trends and solutions