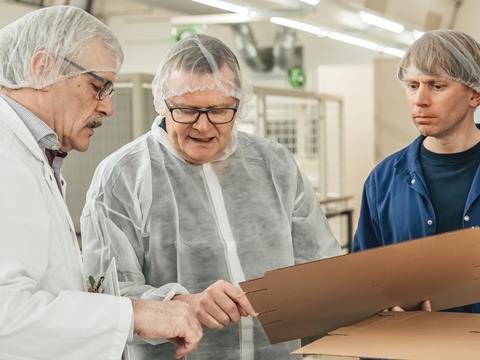 Robatech will present its GreenSaver service, which is said to offer customers a detailed overview of the measures to identify and achieve optimal savings potential in gluing processes, alongside consumption-reducing jetting heads and another new product at interpack 2023.
With energy prices, raw material shortages, and supply bottlenecks increasingly causing challenges for companies, GreenSaver is set to help adhesive application systems optimise adhesive, energy, and compressed air consumption, alongside adhesive application, workplace safety, and system availability. An on-site inspection is followed by an eight-point inspection report that seeks to provide industry players with a clear overview of the next steps in reducing costs and improving sustainability.
Robatech's booth will also feature the SpeedStar Compact and Volta jetting heads, components that apparently enable the saving of resources while ensuring the reliable gluing of primary and secondary packaging. Each reportedly provides respective operating cycles of 500 million and 1 billion, with high switching frequencies in the electric application heads allowing for the use of hot melt stitching – a capability thought to reduce adhesive consumption by up to 40%.
Operating without compressed air, the jetting heads can be applied to the smart Vision melter and the fully insulated Performa heating hose to reduce adhesive consumption by up to 48%, according to the company.
Another new product will also be unveiled at the booth, currently described as small, simple, and reliable.
In another contribution to interpack's line-up, Baumüller has announced that it will display its energy monitoring and machine simulation software, water-cooled servo motors, and a new generation of servo controllers at its booth. These solutions expect to help the packaging industry enforce sustainable and resource-efficient processes.
Fujifilm's water-washable flexo plates, narrow web inks, and multiple jet presses are amongst the analogue and digital packaging solutions set to demonstrate the company's commitment to sustainability at the event.