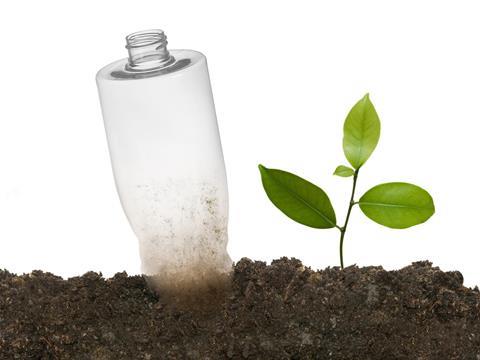 ITC Packaging has implemented its Bio2Bio bioplastic solution into its portfolio to produce bottles, tubs, and other injection blow-moulded containers for the food and cosmetics markets.
Bio2Bio are described as non-fossil fuel materials produced from waste sourced from maize, beetroot, sugar cane crops, and other renewable sources. By utilising these by-products, ITC Packaging hopes to lower the carbon footprint of packaging production.
In comparison with other bioplastics, Bio2Bio is said to offer improved transparency and enhanced oxygen and water vapour barriers. Furthermore, it is compared to PET, a well-established material in injection blow moulding, for its tenacity and impact resistance.
The line is reportedly compliant with the EN-13432 standard, in which certified materials are suitable for an industrial composting process over a three-month period. As such, Bio2Bio is expected to contribute to an 'organic recycling process' that is compliant with European legislation surrounding both food-contact materials and packaging sustainability.
"The incorporation of this type of solution is possible thanks to the collaboration with the customers, innovation centres and suppliers," says Rosa Valero, director at ITC Crea. "In the next few months the first containers of the Bio2Bio line will be released and it is thought that with Bio2Bio we will provide our customers with a practical and sustainable concept intended for the food and cosmetics markets."
Eastman Cristal One E Renewable, said to contain 50% certified recycled content, is being used to package Lumene's newest skincare product; the pack is specifically designed for extrusion blow moulding and is apparently recyclable in existing PET streams.
Meanwhile, TotalEnergies and Ecolab's heavy-use packaging containing post-consumer recycled plastic claims "the best-performing, ready-to-use rHDPE grade for blow moulding applications."