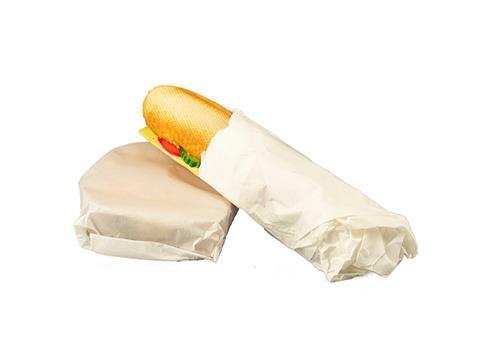 Kite Packaging has developed a greaseproof paper for takeaway applications made from sulphite pulp that it says is resistant to oils and fats, and can be placed in home compost bins after use.
According to Kite Packaging, the sulphite pulp-based paper fibres are thoroughly beaten to produce a closed structure that offers resistance to oils and fats. This apparently means that moist and greasy foods can be contained within the paper wrap without liquids seeping out during use by takeaway customers.
The company adds that the sheets can be used for wrapping "on the go" meals or lining boxes for food takeaway deliveries. The greaseproof paper has a bleach white appearance that reportedly suits the aesthetic standards of food industry.
The greaseproof paper is available in three pre-cut sizes, which the company says will facilitate rapid packing at pressurised point of purchase situations or within busy kitchens that cater for takeaway deliveries.
Kite Packaging claims that, after use, consumers can put the packaging into domestic compost bins, where it will decompose into organic compounds.
Last year, Kite Packaging was certified as carbon neutral by Carbon Neutral Britain. Other packaging solutions for the food and beverage industry developed by the company include its recyclable bottle sleeve partially derived from recycled cardboard and can, with hexagonal cells to provide enhanced protection and a pinch-top to eliminate the need for plastic.