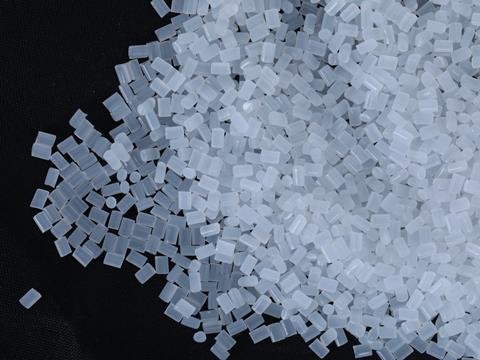 Plastics Recyclers Europe warns that the European plastics industry could be threatened by low demand for recyclate produced in the EU and high imports from outside the continent – recommending an independent third-party certification system to ensure transparency and traceability.
Since the beginning of 2023, recyclate prices have apparently decreased by up to 50% and cheap material imports from outside the EU have gone up. All recycled polymers are said to have been affected; to name one example, PET imports to the EU have reportedly increased by 20% between Q2 2022 and Q2 2023, lowering demand for EU rPET and reducing rPET production by an estimated 10%.
Manufacturers of PET beverage bottles are looking to increase their use of recycled content as the Single Use Plastics Directive's targets are approaching, Plastics Recyclers Europe explains – but, instead of rPET produced within Europe, non-transparent imports from non-European countries are thought to have become increasingly popular for meeting this demand.
The organization calls for action to be taken to reduce pressure on recyclers, cautioning that Europe could fail to meet its newly proposed, legally binding recycling and recycled content targets if nothing is done. It recognizes legislation as a powerful tool in the pursuit of circularity for plastics, yet underlines that it must be adequately enforced to ensure it is effective.
An independent third-party certification system is suggested as a means of preventing untraceable, unverified plastics imports and declarations. Similarly, it is expected to boost traceability, especially for food contact materials, and increase the transparency of the origin of recycled plastics.
"The future of the recycling industry is at stake and immediate action in form of enforcement measures is needed to avoid a shutdown of recycling plants across Europe," said Ton Emans, president of Plastics Recyclers Europe. "Ceasing recycling activities would have knock-on effects on jobs, overall economy in Europe and the environment."
Mark Victory, senior editor, Recycling at ICIS, recently spoke with Packaging Europe about the effect of lowering prices on demand for recycled materials. Although he states that rPP and rHDPE made a comeback last month, recycled polyolefins are expected to remain low in demand for the rest of the year.
In another article, he examined the shortage of mechanically recycled polymers suitable for packaging application and the pressure from regulators and consumers for sustainable solutions, and what this means for the industry.
So, too, has the European Commission released a report identifying nine Member States expected to meet reuse and recycling targets by 2025 and landfilling targets by 2035 – alongside eighteen that could miss one or both.
If you liked this article, you might also enjoy:
The L'Oréal approach to packaging sustainability
What steps is Apple taking to make its packaging more sustainable?
How did Brazil achieve its 100% aluminium can recycling rate – and can it be replicated in the EU?
Experts have their say on the EU's Packaging and Packaging Waste Directive revisions