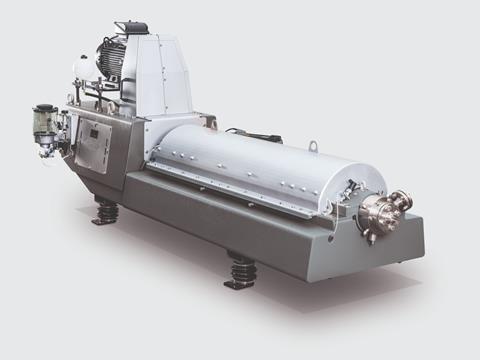 GEA has partnered with saperatec on a mechanical recycling process that allows multilayer composite materials made of plastic, aluminium, and paper to be separated and raw materials recovered for new plastic films or aluminium foil.
According to saperatec, it uses a separating liquid to delaminate and dissolve composite packaging into its respective components, with each layer separated from each other and then sorted by material.
After separation, saperatec says that the recovered plastic, such as polyethylene (PE), can be processed into regranulate and used to produce plastic film again. The separate aluminium foil is reportedly passed on by saperatec to aluminium producers and refiners for reuse.
GEA developed the separation and washing process in partnership with saperatec at its in-house GEA Separate Test Centre in Oelde. The target-orientated laboratory-scale trials were followed by pilot trials, which served as a process guarantee for the defined production scale with a GEA dryMaster CF decanter and a directly driven TSI 200 disk separator.
The aim of the trials was to evaluate the process for sedimentation centrifuge technology. GEA says it relied on proven technologies such as its GEA dryMaster clarifier, a flat-bed decanter centrifuge developed for separation and dewatering in inorganic processes.
GEA explains that its dryMaster clarifier features a solid bowl with a cylindrical selection for efficient clarification of the liquid and a conical selection for drying the solids. Due to the high bowl speed, the solids apparently settle on the inner wall of the bowl; a built-in screw conveyor then transports the solids for discharge, while the clarified liquid is discharged into a collecting vessel and carried away by gravity. GEA notes that the bowl speed is infinitely variable via a frequency converter within a certain range.
GEA also offers a patented hydrostop discharge system as part of its TSI 200 disk separator, which the company claims increases the yield and ensures even small volumes are emptied reproducibly with an error rate of less than 10%. The discharge system periodically ejects the separated solids at full speed and in compacted form, reducing the actual discharge time to less than a tenth of a second, according to GEA.
In addition, GEA disk separators are available with different drive types: gear drive, belt drive, direct drive, and integrated direct drive. The company says that the integrated direct drive operates without a motor shaft, gearbox, belt, coupling and motor bearings, allegedly reducing energy losses and maintenance costs. GEA adds that the space required for the integrated direct drive is about one third less than for comparable machines with gearboxes or flat belt drives, increasing machine availability.