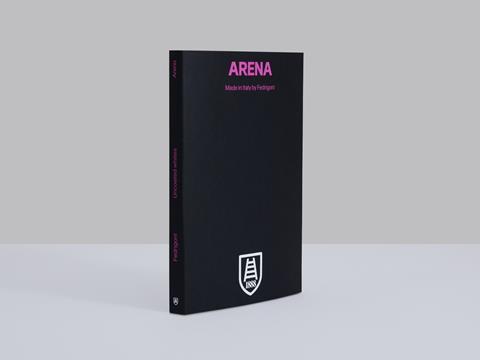 Fedrigoni is launching a selection of white, off-white, and ivory uncoated papers and boards in a new swatch of its Arena range – also providing an option made with 50% recycled fibres.
Suitable for packaging, print, photography, and illustrations, the paper is said to be compatible with any printing, post-printing, binding, and folding processes and techniques – earning it the moniker of the "Swiss army knife" of papers.
It is reported that the entire range is made from 100% FSC-certified fibres and produced through a sustainable manufacturing process. A previous range of Arena papers was launched in 2019 that already claimed to limit waste and water.
The new papers are available in shades of Ivory, Natural, White, and Extra White, as well as Smooth, Rough, and Bulk finishes. Customers can choose from fourteen weights ranging between 70 and 580 g/m2, and six sheet formats between B1 in long and short grain, B2, SRA1, and SRA3 in long and short grain.
A version of the Arena swatch containing 50% recycled fibres is also available, and the range includes matching envelopes and a selection of HP Indigo-optimised papers.
"Arena is an excellent material for creatives of all persuasions who appreciate how texture and form can elevate artistic expression to new heights," said Ian Braithwaite, commercial manager at Fedrigoni UK. "The versatility and performance of the new range enhances creative possibilities, making it the perfect partner for all print, illustration and 3D structures."
Earlier this year, James Cropper claimed to be the first company to apply plant-based dyes to paper with its Wainwright Colours from Nature paper range. The dye is apparently sourced from plant extracts that would otherwise have been wasted.
Smurfit Kappa made a new addition to its TechniPaper portfolio with AquaStop, a water-resistant paper with a coating added during the manufacturing process; the coating is not thought to impact its recyclability in standard paper waste streams.