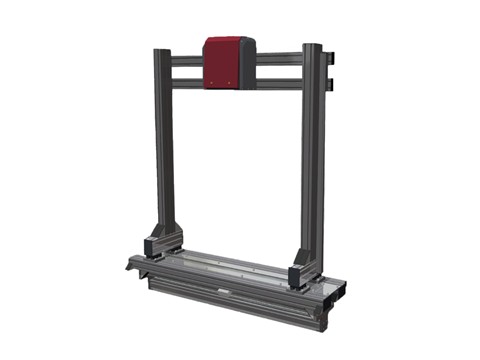 EyeC is introducing its ProofRunner Wide Web to its portfolio in a bid to achieve precise print inspection in wide web applications for flexible packaging at any press speed.
It is said to be compatible with various kinds of roll goods of up to 1700 mm and can be installed directly onto a printing or cutting machine. Its multilingual user interface provides an easy setup for operators, with real-time defect detection resulting in a safe and efficient production process, the company says.
Additionally, its 8k colour line scan camera is expected to deliver high precision in the print inspection process by comparing the print image to a print-ready PDF file. An inspection mask generated in the pre-press stage defines the inspection areas and the print job inspects texts, graphics, colour deviations, variable data, and 1D and 2D codes.
Operators are warned in real time about major defections, EyeC says, thanks to the ProofRunner Wide Web's smart technology, which detects defective areas. It is anticipated that this feature will identify errors immediately, save expensive consumables, and optimise machine time.
Quality and inspection results are also documented in an inspection report, which can then be used for follow-up, analysis, and further communication, such as validation support for conducting audits.
Other companies have also integrated print inspection systems into their portfolios, including the 100% inline inspection provided by BOBST's DIGITAL MASTER series; and the video inspection system in Comexi's Digiflex low-migration ink printing solution for food-safe packaging.
In a previous development, EyeC's Proofiler Version 4.2 offered Braille and code inspections for embossing and labels, alongside software modifications for an enhanced user experience and greater precision.