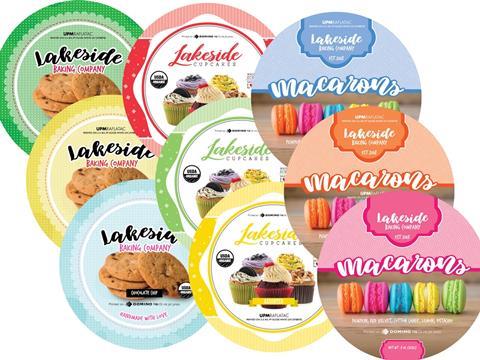 Domino Printing Sciences has launched its N610i-R digital retrofit module, designed to incorporate digital printing technology into existing hybrid printing flexographic lines and optimise capital, waste, and space.
The N610i-R intends to assist converters in expanding the capability of their traditional presses and improve upon underutilised flexo presses on their lines. Implementing a digital solution is expected to unlock new market opportunities from short-run print jobs while reducing both cost and waste, as well as creating multiple SKUs by printing several versions with a single make-ready job.
Apparently, the module comes with fewer training requirements than conventional systems, as operators can use it without requiring specialised expertise. Its intelligent Technology features – such as Actiflow, CleanCap, and Stitchlink – are fully integrated within the module to cut down on maintenance and increase the lifespan of the printheads.
Available in four colours (CMYK) or five, including double white (WW+CMYK), the N610i-R allows for printing in 72% high opacity digital white at 50m/min, or 164ft/min. This can be used as a replacement for silk-screen printing.
Domino's UV90 and UV95 ink sets are compatible with both colour versions and are thought to deliver long-lasting durability. This ink set is designed for use in non-food-contact packaging applications and complies with EuPIA guidelines, Nestlé's guidance on food packaging, and the Swiss Ordinance for Food Packaging Inks.
"The N610i-R digital retrofit module is a simple, cost-effective solution for converters looking to experience the benefits of hybrid printing," says Mike Barry, key account & OEM manager for Digital Printing at Domino. "The technology transforms existing presses into fully functional hybrid printing machines for a significantly lower cost than a brand-new hybrid printing press.
"It also allows for additional cost savings from using existing stocks of tools, such as plates and cylinders, and allows converters with space constraints to add new capabilities without expanding their footprint.
"The N610i-R is the perfect solution for converters looking to expand the capabilities of their existing assets without compromising on quality. Hybrid printing with the N610i-R combines the benefits of flexo, such as brand spot colours, laminating, die-cutting, and varnishing, with the speed and flexibility of digital, allowing converters to create multiple SKUs without stopping the line.
"We are thrilled to be launching the new N610i-R digital retrofit module, to offer Domino's industry-leading N610i inkjet technology, with over 300 installations globally, in a compact and retrofittable print module design so that even more converters and OEMs can experience the benefits of digital."
Set to launch at LabelExpo Europe 2023, the N610i-R will be available at Domino's stand, where the company invites visitors to view the new technology and hold discussions with its digital printing experts.
Also set for display at the event is Meech International's high-accuracy ionising bar, designed to prevent damage from electrostatic discharge in such applications as RFID tag manufacturing; Mitsubishi HiTec Paper's new coated specialty papers, including thermal and inkjet papers for label applications; and Lecta's range of sustainability-minded facestock products, release liners, solutions for pressure-sensitive applications, and more.
If you liked this article, you might also enjoy:
The Lidl approach to packaging sustainability
How did Brazil achieve its 100% aluminium can recycling rate – and can it be replicated in the EU?
Experts have their say on the EU's Packaging and Packaging Waste Directive revisions
A deep dive into the most important packaging sustainability trends and solutions