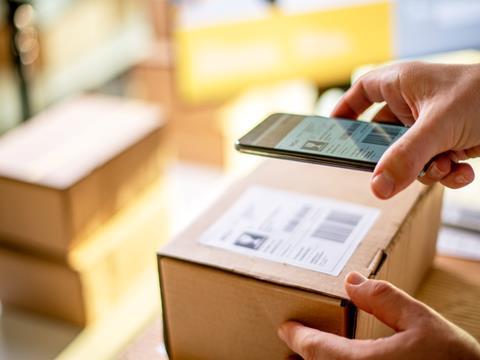 Digimarc Corporation has announced that it will partner with Sealed Air (SEE) with the aim of bringing product digitisation to markets including food proteins, e-commerce fulfilment, industrials, and consumer goods at scale through smart packaging.
According to the companies, product digitisation allows brands to maximise the value of every package and to deliver on consumer demands for authenticity, sustainability, and personalised experiences. The companies add that product digitisation can drive operational improvements by providing more visibility and traceability along a product's supply chain journey.
In addition, the companies say that smart packaging allows products to be given a unique digital identity on the product cloud, which can help to ensure authenticity, improve a product's circularity, enable smarter supply chain processes, and provide direct-to-consumer engagement and contextualised experiences with branded media channels. Smart packaging also provides brands with valuable, real-time data intelligence that can further drive sales, marketing, and other key business strategies, according to the companies.
The announcement follows the April launch of prismiq, Sealed Air's digital packaging brand with a portfolio of solutions for design services, digital printing, and smart packaging.
Carrie Giaimo, vice president of digital business development at Sealed Air, comments: "By combining Digimarc's leading product digitisation platform and watermarking technology with our new digital printing and packaging solution, prismiq, and our proven packaging expertise, we are expediting our digital packaging efforts to deliver a complete, end-to-end solution for brands and consumers."
Curt Schacker, global head of digital printing and packaging at Digimarc, adds: "Brand owners understand that physical products are powerful, direct-to-consumer channels of communication. Digimarc's new joint offering with SEE makes the brand-consumer connection easier than ever.
"Smart packaging also allows for smart supply chains, enabling operational efficiencies not available with the status quo. We chose to partner with SEE because of the leadership the company demonstrates in printing variable, serialised flexible packaging at mass scale, a cornerstone of any smart packaging initiative.
"The work we are doing with SEE enables consumers to confirm product authenticity, access product origin and provenance information, and verify critical sustainability information that today's consumers crave in the quest for brand integrity and circularity."
A recent survey conducted by Censuswide found that 53% of consumers are concerned that new products they buy are counterfeit, with pharmaceuticals, over-the-counter medication, apparel, confectionery, alcohol, tobacco, and baby products being particular segments of concern. Over half of consumers also said that transparency into how and where a product was made is a key part of their purchasing decisions.