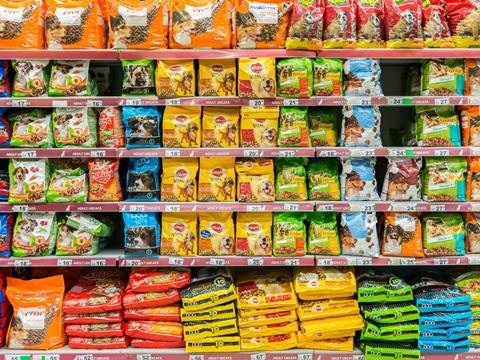 Constantia Flexibles and Plasthill Technical Films have collaborated to scale the former's proprietary micro embossing technology, CompressSeal, which offers higher seal integrity than standard polyethylene (PE) films while weighing up to 30% less without compromising on thickness.
According to the companies, CompressSeal technology consists of a novel micro embossing technology that allows for a reduction in the grammage of polyolefinic sealant films by up 30% while offering the same thickness as standard packaging. The companies say that the lighter weight of the packaging can help to reduce its carbon footprint.
In addition, the technology reportedly reduced the issues associated with migrating slip agents usually used for PE and PP films. The companies add that this means fewer additives are required and the coefficient of friction in the packaging line remains constant independent of environmental conditions, such as temperature and humidity, while also resulting in higher production speeds.
The companies say that the packaging solution is suitable to be used in flow packs for washing detergents, dry pet food, coffee, nuts, and savoury foods, as well as for stand-up pouches for liquids.
At first, the focus of the proprietary technology will be on PE sealants in thickness over 60 grams per square metre, where the weight-saving has the most significant environmental impact, according to the companies. Constantia Flexibles and Plasthill will collaborate to bring the films to the market on an industrial scale in Europe, with the solution being available to customers in selected markets from August 2022 onwards.
Pim Vervaat, CEO of Constantia Flexibles, comments: "The technology behind the CompresSeal film is the result of years of research and development by our experts.
"Together with Plasthill's leading embossing capabilities, we take this forward-looking packaging solution to the next level and offer it to customers in a broad variety of packaging applications."
Sander Kool, managing director at Plasthill Technical Films, adds: "Our proposition is 'The sustainable innovator' and producing these new films is entirely in line with our Rethink Plastics strategy. The cooperation and teamwork with Constantia Flexibles turned out to be wonderful!"
Last year, Constantia Flexibles unveiled a PE film made from 80% recycled content, which uses production waste from its EcoLam laminates.