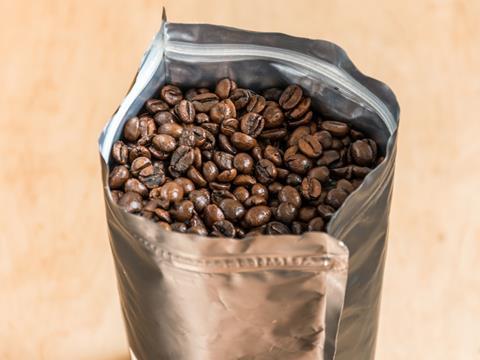 Camvac has announced the release of Camfoil – a flexible, multi-layer, metallised laminate utilising the company's patented barrier coating technology to replace standard foils.
The solution is said to offer the same functionality as a foil laminate and eliminate the pin-holing risk that comes with foil laminations. As such, it hopes to ensure that the products it packages – expected to include dry food and powder as well as highly oxygen- and/or moisture-sensitive products – remain safe and achieve their optimal shelf life. Its barrier coating capabilities are also thought to provide this solution with an 'extreme' gas and water vapour barrier.
Additionally, the laminate reportedly utilises raw materials from local sources to strengthen its supply chain. This hopes to shorten lead times and reduce the minimum order quantity in comparison to foil-based laminate structures.
Camfoil is set to be available as a triplex extreme barrier laminate for further conversion downstream, or as a print-receptive finished goods laminate with a range of sealant webs made of PE, PET, CPP, or OPP to be tailored to the end use of individual customers. Said to be compatible with existing machinery, the laminate will be used in applications such as bags, sachets, pouches, and lidding film, according to Camvac.
Head of Sales Andrew Smith said: "The successful development of Camfoil using our unique technologies and operational capabilities, provides Camvac, its customers and partners with a new product family that provides foil equivalent barrier which can eliminate some of the challenges of sourcing, processing, handling, and recycling issues associated foil-based structures.
The wide variety of laminate specification options using Camfoil as the core barrier functional layer, and the significant number of potential end-uses that could benefit from this product, provides opportunity for growth across a range of market sectors."
A patented BOPET high-barrier film was announced by UFlex's film manufacturing arm, Flex Films, back in 2021. This solution also aimed to replace aluminium foil in flexible packaging applications.
More recently, Nestlé sought to replace 2.5 billion individual foil and cellulose wrappers on a global scale with FSC-certified paper packaging for its twist-wrapped Quality Street sweets.