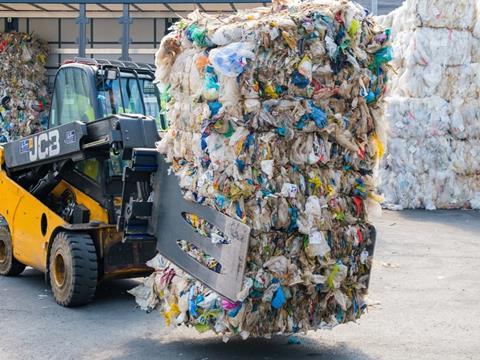 A strategic partnership will see Reclay Group supply plastic waste for Borealis to convert and revalorise into high-quality recyclate materials, in a bid to work across the plastics recycling value chain to address the challenge of plastic waste.
Borealis, a leading provider of advanced polyolefin solutions and base chemicals, and the Reclay Group, international experts in environmental and material recovery, will begin the joint collaboration in Germany, which is one of the largest European recycling markets.
The new agreement provides Borealis with access to a secure and steady supply of feedstock in the form of lightweight packaging (LWP) waste collection by Reclay's Extended Producer Responsibility (EPR) scheme in Germany. The plastic packaging waste is then processed at Borealis' recycling plants, reportedly extending the range of applications for which recycled plastics can be used.
According to the companies, the partnership – which capitalises on the strengths of downstream and upstream recycling expertise – enables value chain partners, customers, and brand owners to meet recycling quotas and increase the volume of plastic recyclate used in products and applications.
Lucrèce Foufopoulos, executive vice president of polyolefins, innovation & technology, and circular economy solutions at Borealis, comments: "The reliable supply of high-quality recyclate is a prerequisite for a functioning circular economy.
"Working together with the Reclay Group is a strategic step towards value chain integration in securing plastic waste feedstock and improving recyclability. This will enable our customers and partners to achieve their circularity goals and reduce their overall carbon footprint, and at the same time underpins our Borealis journey towards more sustainable living."
Raffael A. Fruscio, owner and managing director of the Reclay Group, adds: "Borealis has state-of-the-art processes in the field of advanced recycling; we'll jointly be setting a new standard in plastic recycling."
Borealis is a signatory of a statement released today where over 70 organisations called for a comprehensive plastics treaty to be negotiated at the UN Environment Assembly (UNEA) 5.2 next month.