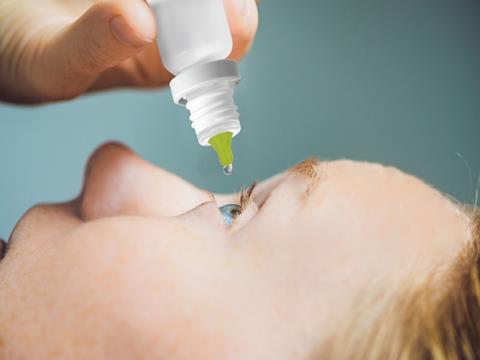 Berry Global has collaborated with PYLOTE, a key player in industrial mineral chemistry, on a strategic commercial partnership to develop an ophthalmic dropper with high barrier and antimicrobial protection properties that could reduce plastic waste by allowing for multiple doses to be administered from one pack.
The companies say that the collaboration is aimed at addressing the need for antimicrobial packaging solutions that are more sustainable, cleaner, and safer for patients and consumers.
After successful joint evaluations, Berry Global and PYLOTE will launch the "first-to-market" multidose ophthalmic dropper featuring the latter's mineral innovation that helps to protect users from the risk of microbial infections. The companies claim that the product offers "competitive advantages" in terms of patient protection, time-to-market, and sustainability.
PYLOTE's patented mineral antimicrobial technology reportedly makes the multidose ophthalmic dropper effective against Adenovirus type 3 Virus (conjunctivitis), e.coli and Staphylococcus aureus bacteria for safe and hygienic application across multiple doses. PYLOTE says the efficacy of its technology has also been tested on viruses such as influenza, H1-N1, SARS CoV-2 (including the Delta variant), gastroenteritis, and herpes.
According to the companies, the mineral antimicrobial protection of the dropper tip is "proven and certified", with over 85% of the contamination of the drops concentrated here in a clinical study.
In addition, the familiar shape and function of the dropper means that patients do not need to change treatment methods to use Berry Global and PYLOTE's solution. For companies, the multidose dropper apparently does not require any modifications to be made to packaging design or existing manufacturing and filling processes.
The companies add that the multidose solution reduces the amount of plastic waste by 16 times over a one-month treatment period compared to a monodose alternative.
The multidose dropper is also apparently compliant, stable, and biocompatible, as well as certified as non-irritant and non-cytotoxic, according to ISO10993-10 and ISO10993-5. The PYLOTE technology is certified for Food Contact in line with the EU regulation 1935/2004.
Mandy McCain, head of Berry Global's healthcare division, comments: "This new partnership is incredibly exciting for us in the world of Ophthalmics to further protect patients, provide them comfort while dispensing the drug and supporting further adherence to their treatments.
"This disruptive antimicrobial technology from PYLOTE combined with our market leading ophthalmic packaging design is a first-to-market for multidose droppers with added sustainability benefits."
Loïc Marchin, CEO of PYLOTE, adds: "Partnering with Berry Global is a major step in our strategy to protect people with a shared sustainable commitment.
"Our mineral technology, positively perceived by consumers, is an effective, robust and safe disruptive antimicrobial solution.
"We are now able to provide fully operational, responsible and safe solutions with an immediate impact on patient safety and comfort."
Last year, Berry Global enhanced the design of its Rispharm R2 multidose eye dropper with a tamper-evident band that provides a secure ring retention feature to keep it connected to the bottle after opening with no risk of it falling into the patient's eye during administration.