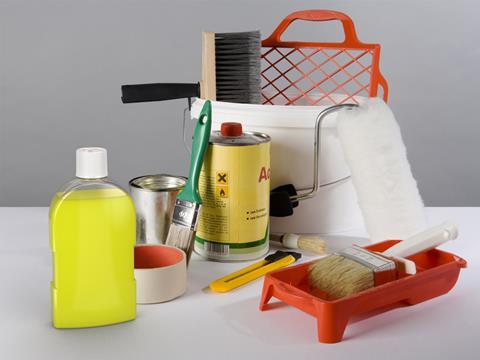 Berry M&H is set to introduce a child-resistant (CR) Certified bottle and closure combination, which it says will provide "safe and secure" packaging for a range of applications including healthcare and household cleaning products.
The child resistance protection is certified according to ISO standards. The company says the bottle range was tested and approved to BS EN ISO 8317:2015.
The new CR Certified Pack contains the company's 500ml PET Single Grip Bottle and its 28mm Deep Non-Vented R4 Clic-Loc cap with EPE42 liner. According to Berry M&H, this provides customers with a complete certified solution from a single source, which apparently means customers will not need to seek accreditation themselves.
Berry M&H's new bottle offers customers child protection properties for industries such as cleaning and DIY, with the company identifying disinfectant, antiseptics, white spirit, sugar soap, and paintbrush cleaners as some of the products that can be stored inside.
In addition, the bottle design features rounded shoulders and a wide decoration area for individual branding. The company adds that the design also includes indentations on either side of the bottle, which reportedly assist with handling and pouring.
Berry M&H claims that the clarity of the PET used to manufacture the bottle enhances the appearance of products on-shelf. The bottle can also be manufactured to incorporate 30% recycled PET to help customers meet sustainability commitments, according to the company.
Child protection features are especially important for packaging with applications in industries where products may be toxic or dangerous if not stored or used correctly. For example, P&G's Child-Guard tub includes a closure that protects children from opening its Tide PODS brand's detergent packaging, while earlier this year, PakTek unveiled a child-resistant, recycled and recyclable HDPE packaging solution for beverages infused with CBD.