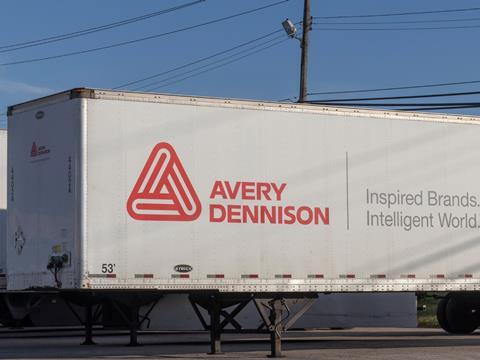 Avery Dennison has announced its first partnerships with startups for an accelerator program called ADStretch. The programme aims to solve the ecological harms of the packaging industry by developing materials that generate a positive ecological impact. The first cohort of companies already includes many Smart Packaging solution providers.
Avery Dennison, a longstanding AIPIA member, is collaborating with Highline Beta, a venture development firm. It has partnered with nine selected startups in Asia-Pacific and LaTAM to launch pilots based on three themes - maximising consumer experiences, materials and packaging 2.0, and sustainable, responsible and efficient value chains.
The startups were selected based on their innovations for the labelling and packaging industry. They submitted go-to-market strategies with the potential to scale their pilot by partnering a global industry leader.
Anil Sharma, vice president and general manager, labels and graphic materials (Asia-Pacific) at Avery Dennison, said: "We are delighted to see such strong interest from the startup world and to have been able to choose this exciting group of innovators from a talented applicant pool, to help solve some of the challenges we face within Asia-Pacific ."
"We're confident that the combination of our internal financial and innovation strength with the agility of start-up innovators is going to bring to even greater heights our efforts to improve efficiency in the supply chain, creating the next generation of packaging and solving environmental challenges," added Sharma.
The selected Smart tech startups include:
CollectID (Switzerland): Piloting digital triggers in embellishments with a combination of encrypted, smartphone-ready NFC tags with secure, immutable non-fungible tokens (NFT) to guarantee a product's authenticity with just a single tap on the smartphone.
FL Technology (APAC): By combining polymer material science and plant physiology, the team has created a nanomaterial that can simultaneously remove ethylene and inhibit the growth of decay-causing bacteria, which is applied to the green storage of fruits.
Varcode (USA): An accessible solution to monitor time and temperature data without the use of batteries or electronics to improve safety, quality and sustainability of perishable products.
Arylla (Italy): Use of a proprietary ink to print invisible identifiers or "tags" on every product. The tag platform integrates seamlessly with third-party software to offer new types of customer experiences, fight counterfeiting, and improve traceability.
Cellr (Australia): A software solution that helps to scan, connect and engage, along with PolyLaminate wine closures to include anti-counterfeit solutions.
StaTwig (Singapore): A SaaS startup focused on solving supply chain failures such as counterfeiting, black-marketing and stockouts by capturing the journey of every single unit of product in the chains.
Wastelabs: An AI platform to optimize expensive and inefficient waste and recycling logistics and enable manufacturers to produce more goods from recycled materials.
The ADStretch program aims to catalyse and engage with the startup ecosystem across Asia-Pacific and Latin America to address sustainability challenges. Avery Dennison says it will expand and accelerate the impact of the Stretch program when it rolls out in Europe and the USA shortly.
This article was created in collaboration with AIPIA (the Active and Intelligent Packaging Industry Association). Packaging Europe and AIPIA are joining forces to bring news and commentary about the active and intelligent packaging landscape to a larger audience. To learn more about this partnership, click here.