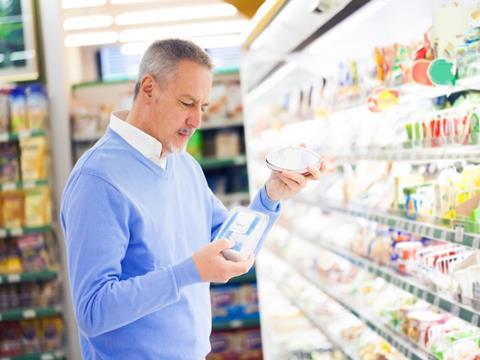 Avery Dennison has partnered with SAP to tackle issues with waste in the retail industry by integrating their respective analytic product clouds, supposedly allowing supermarkets to track and optimise the expiry dates of their products.
The companies have signed an OEM agreement to integrate SAP Analytics Cloud, a SAP Business Technology Platform product, into Avery Dennison's atma.io connected product cloud. The data is reportedly delivered to the SAP Analytics dashboard through atma.io as well as products tagged with Avery Dennison's digital identification technology, including radio frequency identification (RFID).
Through this process, it is said that businesses utilizing SAP technologies can access atma.io's item-level insights throughout a product's life cycle. Retailers can reportedly manage expiry dates in real time and increase the speed at which products move through warehouses, ensuring that products can stay on the shelves for longer.
The partnership is also thought to benefit omnichannel retail, home delivery, and schemes such as Click & Collect, Buy Online, and Pickup In Store, ensuring that only products with appropriate expiry dates are distributed to consumers. So, too, can it help to iron out the recall process in 'emergency' situations.
Max Winograd, vice president, connected products at Avery Dennison Smartrac, says: "Accurate real-time supply chain management is more important than ever, and we're pleased to partner with SAP to help businesses manage their supply chain operations.
"Food waste is a global problem, impacting people, the planet, and profits, and we're greatly encouraged by the remarkable results digital ID technology and atma.io has already achieved with some of our existing retail customers and look forward to working with SAP so that more can reap these benefits."
Mike Wells, RVP SAP BTP Monetization, Partner Ecosystem Success at SAP, adds: "This partnership provides businesses using SAP Analytics Cloud with a turnkey integration for expiry date automation and management.
"By introducing item-level tracking via RFID and atma.io into our ecosystem, it will help provide customers with increased simplicity, speed, efficiency, accuracy, security, and reporting capabilities. We look forward to working with Avery Dennison to eliminate the huge issue of food waste."
The news comes after Asda announced a data solution, launched in collaboration with Whywaste, in an attempt to improve its own mark-down system.
Yet AIPIA's Andrew Manly also spoke to us about the amount of retail companies leaving expiry dates behind, with the 'arbitrary' dates supposedly contributing to widespread waste of edible food.
Similarly, Joshua Young, Circular Economy manager at PragmatIC Semiconductor, recommended smart packaging as a solution to food waste, warning that over one-third of food produced globally for human consumption is wasted.