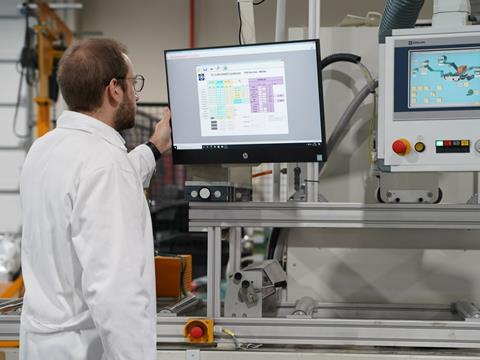 European innovation platform Bionanopolys has launched an open call to give five projects funded access to its 14 upgraded pilot plants and complementary services for the development, testing, and/or scaling up of bionanomaterials.
The test bed is part of the Bionanopolys project, which is funded by the Horizon 2020 programme. Research centre ITENE, coordinator of Bionanopolys, organised the opening event of the call for new case studies last month; the virtual event saw representatives from consortium members AITEX, AXIA Innovation, Centre Technique du Papier (CTP), Commissariat à l'Énergie Atomique et aux énergies alternatives (CEA), and Centro de Nanotecnologia e Materiais Técnicos, Funcionais e Inteligentes (CENTI) present the test bed's capabilities and services.
Set to operate through a Single-Entry Point (SEP), the open innovation platform will offer modelling and simulation activities, consultancy services such as innovation management, business models, compliance with regulations and standards, technology transfer, and more. It is calling for ideas related to bionanomaterials, which will then be transparently scored by an evaluation committee in line with the criteria laid out in the applicant's guidelines.
A maximum of five proposals from companies, universities, and/or specialised research centres will be selected for free access to the Bionanopolys test bed to develop new, or validate internally produced, bio-based materials. Each successful candidate will also receive funding from the European Union through the project partners.
"This is a unique opportunity for companies across the European Union to access the knowledge and technical capabilities that we offer together, and through a single point of access, to accelerate the introduction of bio-based materials to the market," says Carmen Sanchez, technical director of ITENE and coordinator of Bionanopolys.
Of the fourteen pilot plants – now said to be upgraded with new techniques and methods – five are expected to centre around the development of bionanomaterials from biomass, three will be dedicated to bionanocomposites, and six to the manufacture of bio-based nanoproducts with the aim of reaching a range of applications in multiple sectors.
Companies in the packaging, agriculture, food, cosmetics, pharmaceuticals, hygiene, textiles, and 3D printing sectors, and/or those involved in the production of biopolymers, cellulose paper, nonwovens, foams, and coatings, will benefit from the test bed, according to Bionanopolys. These sectors are also said to benefit from the scenario and business opportunities in the use of bio-based nanomaterials, which will apparently be presented at the event.
Applications will remain open until 30th April.
Earlier this year, Kelpi received over £3 million in funding for its seaweed-based biomaterial coatings for recyclable and home-compostable packaging in the food, drink, and cosmetics sectors.
Amcor's open-call Lift-Off initiative, announced last year, aimed to support seed-stage start-ups in the strategic areas of biomaterials and alternative barriers, amongst others. Its winners included Bloom Biomaterials Ltd, which converts plant waste into chemicals used in packaging.