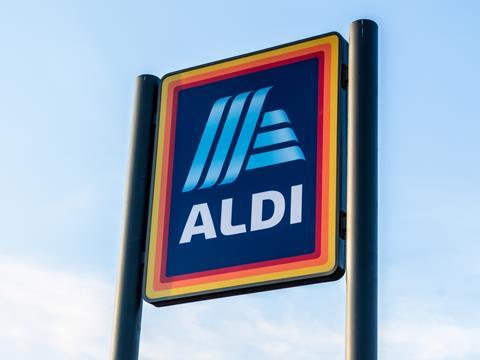 Aldi has joined Ocado, Waitrose & Partners, and CHEP as a member of Unpackaged's Refill Coalition, in which members seek to co-design a refill solution to reduce single-use plastic packaging in retail.
According to the Coalition, 56.5 billion units of single-use plastic packaging are sold in the UK every year. Furthermore, it claims that 99% of packaging is made from fossil fuels – generating CO2 emissions and contributing to climate change.
It also cites research that 71% of UK-based adults would willingly try out a refill station system. 76% of that figure are said to be women, and another 76% between the ages of 18 and 34.
As such, the Refill Coalition aims to establish an end-to-end refill solution for key food staples like pasta and grains, as well as household cleaning and personal care products – scaling up beyond the refill stations currently implemented by individual retailers.
The Coalition's solution is currently in production, with an initial store focused on dry store goods anticipated to go live later this year.
"Aldi is dedicated to reducing single-use plastic, which is why we are pleased to become a member of the Refill Coalition," said Aldi UK's plastics and packaging director, Luke Emery. "We look forward to working together with industry partners to offer customers even more convenient and efficient ways to shop plastic-free, and drive further uptake of unpackaged products."
Catherine Conway, director at Unpackaged, added: "We are delighted that Aldi is joining the Coalition, strengthening the work we have already started with its unique position as the UK's leading discounter. We look forward to launching the solution later in the year so that refills can become more accessible to UK shoppers who still want to consume less single-use plastic packaging on the items they purchase."
Convened by Unpackaged in 2020, the Refill Coalition and its goal of trialling refill solutions for in-store shopping and at-home deliveries were announced last year.
Aldi unveiled its own refill station within a 'green' supermarket, which aimed to reduce the average CO2 emissions of conventional supermarkets by two-thirds. Similarly, Lidl rolled out an in-store automated refill station for liquid laundry detergents.
However, not everybody views the push for refillable solutions as a positive change. A cross-industry coalition representing the European hospitality and beverage industries previously critiqued the Packaging and Packaging Waste Regulation impact statement's focus on reuse and refill schemes, fearing that, if handled incorrectly, it could have a negative impact on businesses and consumers alike.
If you liked this article, you might also enjoy:
McDonald's Director of Sustainability in Europe on the company's approach to packaging sustainability
McKinsey on whether or not on-pack sustainability claims affect consumer spending
Perspectives from industry-leading experts on the EU's Packaging and Packaging Waste Directive revisions
A deep dive into the most important packaging sustainability trends and solutions