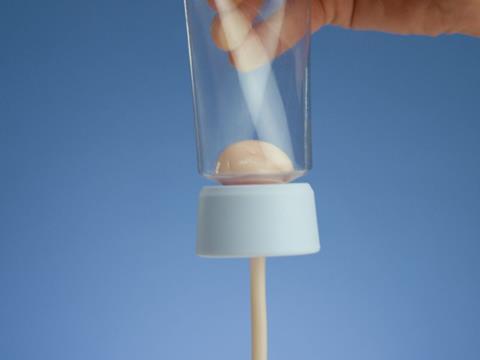 Invented at MIT by Dave Smith and Professor Kripa Varanasi, the patended LiquiGlide technology removes friction, allowing thick, slow-moving liquids to flow more easily. We take a closer look at the technology that powers Colgate's new clear PET toothpaste container.
By eliminating friction, LiquiGlide sets out to transform what is possible in packaging, manufacturing, and medical devices a reality via safe and sustainable solutions that meet rigorous safety and regulatory standards. We spoke to Dave Smith, CEO & co-founder of LiquiGlide, to find out more about the technology and how it enabled the creation of a toothpaste container made from clear PET in collaboration with Colgate.
Could you give us a quick overview of how the LiquiGlide technology works?
Liquids sticking to solid surfaces creates massive inefficiencies across industries. It's not just bad for the bottom line; it's also not sustainable for the planet. LiquiGlide is creating a frictionless future through its patented technology for creating stable slippery surfaces that enable thick, slow-moving liquids to flow with ease. By allowing liquids to flow, LiquiGlide enables new packages, products and ultimately a new consumer experience through no-waste packaging, more efficient, sustainable manufacturing. And by constraining design, we can improve patient outcomes and quality of life through devices that won't clog or get infected.
Read the full interview here in our sister publication Touchpoints.