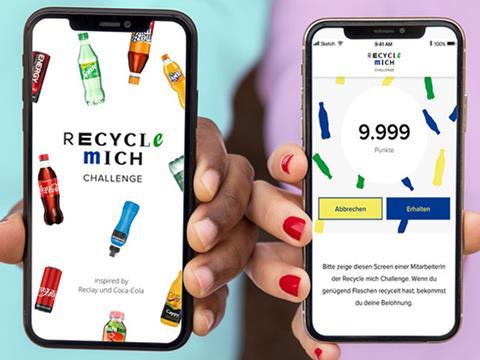 With the "Recycle me!" app, Coca-Cola Austria and waste management specialist Reclay Group will now reward consumers who recycle their PET bottles in designated collection containers.
From next year, if Coca-Cola customers in Austria check-in at a collection container, scan a code under the cap of their bottles, and dispose of the bottle properly, they will collect points that they can redeem as credit at restaurants.
"We are pursuing our goal of creating a world without waste by 2030, and we want to get 100% of our packaging back. To do this, we have to motivate consumers to recycle properly. We can only achieve a clean and healthy environment together," explains Laszlo Niklos, general manager at Coca-Cola Austria.
"As one of the leading collection and recycling companies in Austria, we at Reclay want to rethink the domestic circular economy - the topic of greening plays a central role here. We are delighted to have Coca-Cola as a partner for this innovative project, which is unique in Austria," says Christian Abl, managing director of Reclay Austria.
"Today we are presenting a vision that we have developed over many months and want to test it out step by step in reality in the near future," adds Philipp Bodzenta, public affairs and communications director at Coca-Cola Austria .