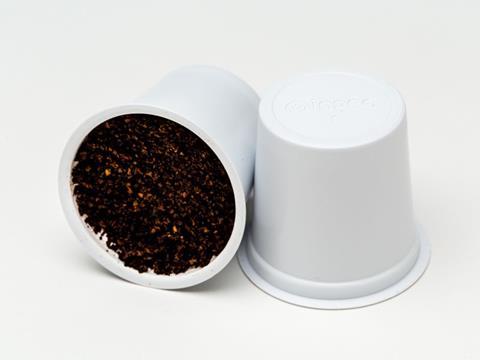 At interpack, NatureWorks and other exhibitors showcase the latest functional innovations for Ingeo™, a naturally advanced plastic made from renewable resources. Performance enhancements in flexible and rigid packaging include greater barrier properties, higher heat resistance, improved strength, new and varied films, source reduction, and more. (NatureWorks Hall 9 | G11)
"The functional extensions of Ingeo, one of the world's most applied bioplastics, are due to NatureWorks and channel partner investments in manufacturing and converting technology and applications, tailoring grades, and research and development initiatives," said Marc Verbruggen, President and CEO of NatureWorks. "Behind this creativity is the mutual desire to find new packaging solutions that perform better, move packaging into new areas, reduce reliance on fossil feedstocks, provide more varied recovery options for packaging, and lower the carbon footprint."
The following companies are featuring their newest advancements with Ingeo packaging:• Sidaplax (parent company Plastics Suppliers - Hall 10 | B19-7) • Taghleef Industries (Hall 9 | A21)• Constantia Flexibles International (Hall 7A | B03)• See Box Corporation (Hall 11 | A07)• Synerlink (Hall 6 | D62)
In addition, dozens of new examples of flexible and rigid packaging will be displayed at the NatureWorks stand.
Sidaplax's (Plastic Suppliers) new and game-changing Ingeo-based EarthFirst® UL, an ultra-thin, bio-based sealant web used for flexible packaging application, lowers the cost of sealant films used in flexible packaging, while offering all the environmental advantages of Plastic Suppliers' EarthFirst family of bio-based plastics. EarthFirst UL is ideal for food packaging applications using single-serve pillow pouches, coffee frac-packs, gusseted stand-up pouches, frozen foods and multi-wall bags. When compared to LLDPE, EarthFirst UL forms superior seals at lower seal initiation temperatures. Its naturally high dyne levels make it ideal as a laminate to PET, metPET, PP, Nylon, and paper substrates. EarthFirst UL has a great aroma barrier, grease-resistant attributes, and is available in 9, 12, and 15 micron gauges (.36mil, .48mil, and .6mil).
Like all NATIVIA® films, Taghleef Industries newest D808 20 µm provides excellent barrier to grease and fatty juices from the foodstuff, protecting the paper packaging against grease penetration. Compostable and heat sealable, the new NATIVIA D808 transparent bi-oriented Ingeo film offers improved heat stability to the NATIVIA property set (MST= 85°C).
Constantia Flexibles International demonstrate their latest work targeting the development of a renewably resourced pouch with functional barrier properties that provides the same food shelf life as petroleum based pouches. Suitable for four side seal machines, Constantia's laminate combines paper and Metalvuoto's Ingeo Propylester film to achieve high barrier structures with an easy tear opening feature. Target applications include dry soups, coffee, and nutritional supplements.See Box Corporation's new multi-million-dollar digital printing investments provide stunningly vibrant and attractive graphics on its Riiqi Cup brand of Ingeo cold cups. See Box can now customize graphics down to a lot size of one for greater consumer appeal and variety at sporting and music events, festivals and fairs, and public and private food courts. To take full advantage of its new digital printing technology, See Box is launching a new "V Cup" series of Ingeo cups designed to maximize the print area available on the cup (available in 10, 12, 16, 20, and 24 ounce sizes).
Designing to satisfy the latest retail trend towards showcasing appealing foods in crystal clear transparent packaging, NatureWorks illustrates the latest Ingeo based transparent packaging for form, fill, and seal (FFS) dairy and dessert packaging from Arcil Synerlink, a worldwide leader in integrated packaging lines. These FFS cups have high transparency, provide stiffness for break apart applications, and source less material than polystyrene.
Etimex features its new Ingeo-based, heat stable thermoformed trays made in collaboration with NatureWorks. These new trays are designed to serve more demanding, high end, convenience packaging, including ready meal applications, and to allow hot fill applications like soft cheese. Etimex creates high-quality packaging solutions for pet, baby, and convenience foods; pharmaceutical and technical products; and meets the demands in packaging solutions made from a variety of plastic sheet.
NatureWorks will also feature results of the investments it's making to support the beverage capsule market with the functionality needed for performance compostable coffee capsules. The increasing popularity of single serve beverage systems raises the question of how best to prevent spent capsules ending up in landfills. For several years, NatureWorks, compounders, converters, and coffee companies have engaged in comprehensive research and development efforts using Ingeo to solve the many technical challenges presented in making capsules that meet temperature, pressure, and filtration requirements yet are still compostable. Many different brand capsules will be on display.
Based on the newest Ingeo performance grades, ISAP Packaging's latest developments in thermoforming provide a unique, heat stable Ingeo cup for dairy/dessert packaging. Ideal for hot fill applications and those requiring sterilization, ISAP's structure provides a 100 percent renewably sourced performance alternative to many aspects of polystyrene packaging.
Also displayed is the new Ingeo based technology platform, recently introduced by Natur-Tec, that produces formulations for heat resistant serviceware with rigidity approaching that of injection molded polystyrene and higher toughness than either polypropylene (PP) or polystyrene (PS) cutlery.
More info: