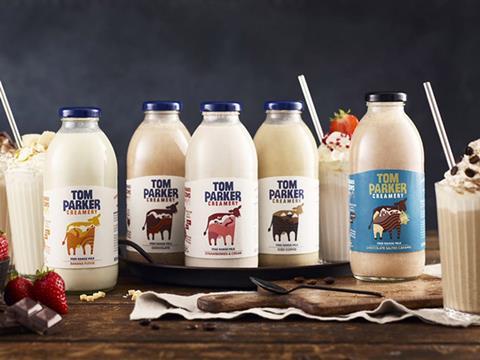 Milk & More and Again are working with Tom Parker Creamery to collect glass bottles from consumers' doorsteps for reuse – an initiative expected to reduce the company's CO2 and water footprint.
The bottles are expected to be collected, cleaned, and redistributed to Again's CleanCell micro-cleaning facilities. There the bottles are set to be sorted, de-labelled, cleaned, dried, and inspected via Again's automated vision inspection system, which utilises computer vision algorithms to identify any contamination or damage within the bottles.
Once the inspection is complete, the bottles will be palletised and sent back to Tom Parker Creamery to be refilled, according to Again.
Furthermore, it is reported that every bottle will have a unique identification code that will reveal the number of loops that the bottle has circulated, the reasons behind any failures or rejections, a live inventory, the return rate performance of retail partners, and an LCA generated in real time – apparently demonstrating the exact amount of CO2 and water that the bottle has saved in comparison with a single-use alternative.
The system is also hoped to lower the cost of glass packaging procurement for Tom Parker Creamery.
Paul Foulkes-Arellano, founder of Circuthon Consulting, spoke to Packaging Europe to weigh up the possibility of wash-and-refill services one day overtaking the production of new packaging.
In other news, a recent study suggested that packaging fluid milk in glass provides the ideal barrier to preserve its flavour.
Yeo Valley has also introduced reusable lids for its 350g and 450g yoghurt tubs this year, which consumers can access by exchanging 'Yeokens' through an online loyalty scheme.