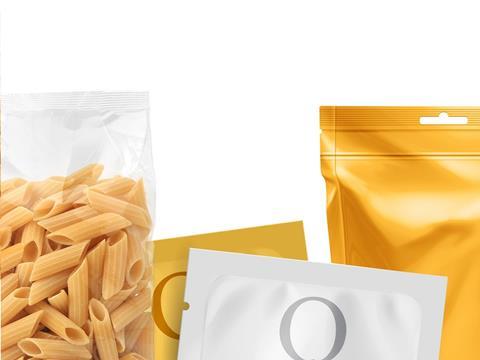 As popular media focuses unprecedented attention on the issue of plastic waste, stakeholders across industry have continued working on the practical realisation of the EU's strategy – and planet earth's demand – for integration of polymers into the circular economy model. A major contribution to this effort is being made by CEFLEX. Project co-ordinator Graham Houlder spoke to Tim Sykes about the progress the initiative is making.
CEFLEX is a European collaboration led by a consortium of companies across the flexible packaging value chain. Launched in 2017, the project has quickly gathered momentum.
"We've witnessed meteoric growth since featuring at last year's interpack and we've now signed up 53 stakeholders – and counting," revealed Graham Houlder. "There is great enthusiasm from industry, and participation is balanced across the value chain."
There is a positive proposition at the basis of the CEFLEX approach: plastics as used today are very often the most resource-efficient packaging material and format, offering the lowest environmental impact and best product protection relative to the inputs – but they should nevertheless be assimilated into the circular economy through active steps to increase recycling.
As such, Mr Houlder welcomes the current focus on plastics. "Society's interests have changed," he remarked. "Although Europe is not one of the major contributors to marine litter, we still need to address the problem. The present attention on plastics can be a good thing if it drives engagement and a real willingness to find practical solutions."
But is there a chance that a less than holistic approach to the role of plastics, such as pressure to eliminate them altogether, might spook end users and undermine the objectives of a project like CEFLEX? Mr Houlder remains untroubled. "I don't think it has changed the mood," he said. "People in this industry have been in the game for a long time and know about the shifting nature of media attention. We have to continue to ask ourselves whether there are quantifiably better alternatives to flexibles. Whilst we aren't aware of such alternatives, we do know that there are opportunities in both the design of flexible packaging and in the available end of life options to make flexibles more circular."
CEFLEX aims to increase recycling of flexibles in the short term and in the longer term (which means by 2025) support the development of a collection, sorting and reprocessing infrastructure for post-consumer flexible packaging across Europe. A necessary precondition is to achieve widespread collection and effective sorting. Mono PE or PP films make up by far the largest proportion of market volumes; if collected and sorted, these substrates are easily recycled and represent the kind of low hanging fruit that will facilitate progress towards the project's shorter-term goals.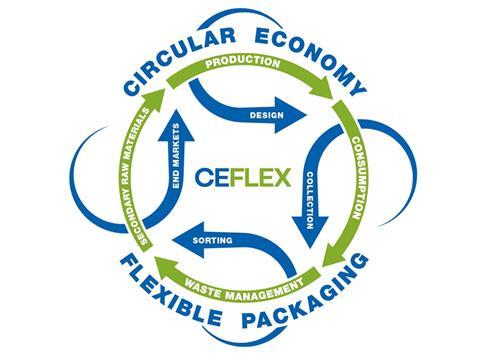 "Beyond that, a reason why widespread recycling hasn't happened before is that it isn't easy," Mr Houlder observed. Further gains require multifaceted action, featuring both market pushes and pulls. A necessary first step is studying the range of materials out there in the marketplace. CEFLEX has discovered that the flexible packaging market is made up of about 150 mono and multi-material combinations – rather fewer than anticipated, and these can be grouped together to simplify the picture further.
Another dimension of the task consists in more effectively identifying markets for secondary materials. "We want to shift the approach away from 'I've got this material… who can I sell it to?' towards a more strategic stance. We might ask, 'Which end markets can we target with LDPE? What properties would they require with regards to odour and transparency? What volumes would they need to make it viable?' Only then can we come up with specifications to take back to the sorting centres."
Following this approach, CEFLEX will be gathering market intelligence that helps the waste management stakeholders develop a rigorous business case for collection of all flexible packaging. At the same time, it will be identifying and communicating to industry best practice with regard to the design and recyclability of flexible packaging.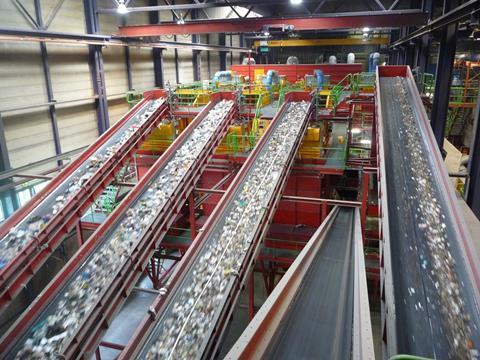 The task facing flexibles is undoubtedly complex. "In particular, raising collection rates to the levels required in various countries is going to be a real challenge, especially in view of the investments required," said Mr Houlder. "Once we've worked out the exact requirements, the task for CEFLEX will be to establish links with the municipalities and other collection decision makers."
However, CEFLEX looks set to provide powerful resources to meet the challenge. The project's empirical insights will help quantify the economic and environmental impact of flexible packaging with and without recycling and provide all stakeholders with tools to connect the links that can – WILL – eventually form a circle. The multi-faceted strategy certainly seems to work in theory, and pilot projects are planned to bridge principle and practice.
Mr Houlder concluded:
"We're aware that plastics are getting a lot of attention at the moment. Well, while the media storm is raging parts of the industry are quietly working on solutions."